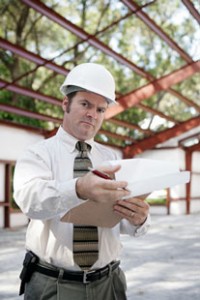 Steve,
I have a question for you.  In our Strategies for Success seminar you shared one of your "war stories" on restoration.  If I remember right you stated you did not like doing  the re-construction on Insurance losses?  May I ask why not?  Actually, in insurance work our MAIN, and I do mean, MAIN area of profit for our company is the structural reconstruction. We do very well at it. In fact, we do not do any contents or cleaning work whatsoever!  So I have always wondered why you avoiding the structural rebuilding side?  My reasoning is, it takes 50 water jobs to make the same gross profit I can make on two medium size fire rebuilds.  Just some questions from my ADD brain.
Idly Pondering in Kentucky
Hey Idly,
Always good to hear from our SFS alumni.  Re: your question I say whatever flips your switch.  For MY company and MY family, reconstruction didn't work because:
We were in a small population area and just could not justify the infrastructure (both in tools and skilled full-time labor) needed to handle the very few really large losses we could expect over the course of a year.
We also found that insurance companies did a much more thorough job both in bidding the work out plus scrutinizing each line item on the structural rebuilding side than they did on the first-response emergency stuff.  (I never had to bid my emergency "damage containment" restoration work!)
The job and payment cycle was much longer in re-construction.
Even worse, I found (your results obviously differ) that most of the profits and relatively few of the headaches were in the drying, cleaning and deodorizing of the structure and contents.  Most of the problems (at least for me) cropped up whenever we tried to do structural rebuilding and even worse, we lost money on top of it!
But structural reconstruction is working for you guys and that is great.  And obviously large loss adjusters prefer working with a "one stop does it all" vendor.  So I'd like to know how things work out for you. And don't be a stranger on Steve's Bleeding Hearts Club and the rest of your SFS site.
Steve
P.S.  I will say it is nice to hear from someone who is doing well.  In this little "Dear Abby" section I mostly am contacted with "cries for help" from drowning cleaning/restoration professionals.  One of the great things about this industry is there are so many different routes to success and you get to choose!  Our job at Strategies for Success is to give you the resources you need.  Speaking of making help available everyone might want to check out my "Water Damage Customer Interview" form.