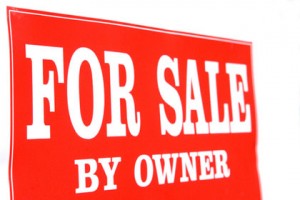 Steve,
I know this is kind of a vague question but what are some pitfalls to buying out other CC businesses? I am a middle aged corporate manager that has dead-ended in my career.  I'm tired of all the company politics and want to do something different. Any "do's and don'ts" that I should be aware of? What pitfalls have you seen trip up other purchasers of carpet cleaning companies?  Thank you for your help.
Excited About Changing Careers in Minneapolis
PS  I found this site by accident and it has been a huge help.  Thank you all for being so generous with your knowledge.  So far Jon-Don appears to be a great company!
The "Biggest Pitfall", Excited? Many carpet cleaners, (Strategies for Success Training graduates excluded!) don't have the slightest idea on:
1. How to price their services profitably.
2. How to build a "name brand" that has real value.
3. How to build systems into their company that allow it to be easily transferred.
4. How to build customer loyalty to the company by consistently creating Cheerleaders.
Numbers 1 and 4 are by far the most important. You asked, Excited, so I listed the four most common pitfalls.  By the way, these four points are exactly what we cover in our "Strategies for Success" seminar which by the way would be a superb industry overview for you BEFORE you buy any carpet cleaning business.
There ARE a few good carpet cleaning companies for sale out there that can cut years off of your learning, growth AND 'pain' curve.  I know.  Many years ago I sold one!  BUT speaking frankly, Excited, too many carpet cleaning companies that are for sale aren't really "businesses". They are a "job for the owner" and not a very good job at that! And who wants to "buy a job"?  Come to SFS Training and discover the many options you have!
Steve
P.S. Pitfall #5- Many times, you can't really believe any of the financial numbers that are presented to you in a prospective purchase and not because carpet cleaners are dishonest. (They are no worse and maybe even better than the population as a whole.) BUT, carpet cleaners ARE notoriously bad record keepers and worse accountants. Take all of the "books" you are shown with a grain or two of salt.
By the way, Excited, while I don't have a Special Report on how to BUY a carpet cleaning company I do have one on how to "prepare your business for a successful sale".  You can use the points in the report as a yardstick to evaluate the companies you look at.