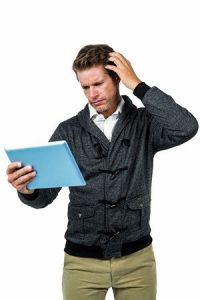 You did a "good job". Your customer appeared satisfied, paid you and off you went! Life is good…
UNTIL you see on Google and/or Angie's List, Yelp, etc that this same client left a slashing, nasty negative online review about the "good job" you just completed! AND they didn't even let you know they were unhappy! OUCH!
Take pro-active steps now to avoid being "bushwhacked" with negative online reviews!
Why do supposedly happy customers post "surprise" negative online reviews? A) Online complaining feels "safer" since face-to-face is "adversarial" and B) "Buyer's Remorse" is common with any service.
Remember, 96% of your "passively dissatisfied" clients won't contact you directly. instead, impulsively posting a negative review is a tempting way to vent. Your problem? A negative review can stick around "forever"!
So how can you avoid being "bushwhacked" online with bad reviews? OR even better motivate clients to post delighted Cheerleader reviews about your work?
And if you do discover a "surprise negative online review"? Immediately contact your client using my Emotional Judo technique while filling out our SFS Customer Concern Follow-up Sheet HERE. (An online "complaint retraction" is VERY powerful!)
Steve