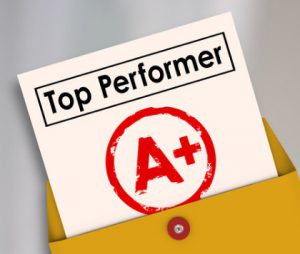 You CAN be 'successful' as a Lone Wolf owner-operator… IF you 'do it right'.👌 (There ARE major challenges with 'staying small' that you should consider.)
However, when many cleaning and restoration contractors try to scale up their business they… 'stall out'. So, they wind up stuck on what I call 'The Road In-Between'. (RIB) Say what, Steve?😲
The 'RIB' is where you are 'too big' to enjoy the (supposedly) 'care-free life' of an owner-operator BUT you are 'too small' to hire mid-level management to give you Personal Freedom!😥
I beg my SFS Training students to not stay stuck in this excruciating RIB business (and life) model long term! Instead, keep growing into a Critical Mass Business (CMB) that will smoothly run with you OR without you! (Or downsize!)
Does the successful life a CMB can provide sound good? Of course!👍 But WAIT! Building a CMB means you'll need to add… EMPLOYEES! (Cue up the threatening sound track here!) Hmmmm, allow me to 'wax nostalgic' for a moment with a favorite saying I often share with my SFS students…
Employees were (by far) my biggest business challenge and yet could also be my greatest joy… and sometimes on the same day!😲
Sadly, far too many cleaning and restoration contractors NEVER grow into a CMB because they are afraid (or don't know how to) recruit, select, train and motivate employees!
Resource: Our 3-hour, online SFS: Hiring the Very Best! LIVE seminar will transform your business AND your life.😃 Click HERE for the class curriculum, to see upcoming dates or to easily register online…
I sincerely hope to see you soon at a SFS: Hiring the Very Best! class. (After all, why reinvent the wheel?) But now let's focus on how to "motivate" your workers. Why? Because…
The Very Best People (the workers you want to hire, correct?) will not stay long term with you ONLY for a paycheck. Instead, you must tie your employees to you EMOTIONALLY! This means IF you are going to be a successful CMB owner you must…
Consistently give your workforce sincere 'Grateful Employee Recognition'! Here's how…
WARNING: Too many small business owners worry THAT if they praise their workers they'll be giving them the 'ammunition' to ask for a raise. However, studies prove that workers who feel appreciated are delighted with LESS money (and will stay with you longer) than unhappy employees. So therefore…
1. Make saying "thank you" a habit. I tried to sincerely thank each of my employees personally at least once a week for their hard work. 👍👍
2. Be specific. Instead of the generic "Thanks for your hard work" give employee recognition by saying, "Great job on making a Cheerleader out of Mrs. Smith, Charlie!" 👌 BONUS TIP: If possible do this within earshot of other employees.
3. Give 'recognition among their peers'. Your staff meetings should primarily focus on recognizing your worker's accomplishments.
4. Give out tangible rewards. This 'Grateful Recognition' doesn't need to be expensive. For example, we traded our services for 'Date Night Certificates' to gift to our techs. (Spouses loved these gift cards!)💖💖
5. Servant Leadership is HUGE! That's right, you personally humbly serving your front line workers is tremendously motivating for them. For example, cook breakfast for your staff once a month!
6. Cold, hard cash works too! I mean, you like money. After all, that's why you are reading this 'How-To-Make-More-Money' QuickTIP! 💲💲💲
Once again: All of the above is soooo much easier (and just plain more FUN!) when you've hired the 'Very Best People' for your business team! I'm just sayin…😃
MORE RESOURCES? You'll learn so much in our different online SFS LIVE seminars! Plus you can implement our concepts easily with our turnkey SFS: 'Business Infrastructure'! Click HERE to see upcoming classes…
Steve