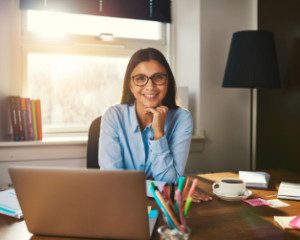 Life is full of choices. Your challenge? Recognizing that apparently small decisions you make now may profoundly affect your future.
For example, we recently focused on your two 'Business Model' choices: "Should I 'stay small' as a solo owner-operator?" OR  "Do I want to 'get big' by building a Critical Mass Business that will run without me?" NOTE: Puhleeease avoid what I call 'The Road In-Between'!
Maybe (at least for now) you decide to enjoy the (supposedly) simple life of a Lone Wolf owner-operator? If so, then…
You must develop an Initial Action Plan to be SUCCESSFUL as a solo owner-operator!
Above all else I want you to…
1.Dramatically raise your prices! Customers WILL pay more for for the privilege of having a fussy, OCD owner being on every job… IF you charge for it! (You cannot compete with the Big Boys on price!)
NOTE: CLICK HERE for my 5-step system to raise your prices without losing previous clients!
2. Learn to say "I'm sorry but I'm all booked up"! Carve out time for what I call in SFS the 'Four F's': Family, Friends, Faith and Fun! Then stick to your work schedule. Customers WILL wait… if you firmly say "SORRY but NO"!
3. Invest in reliable and efficient equipment. Time is your most precious resource as an owner-operator. Electric hose reels, an inline sprayer, a CRB machine and even a backpack to carry everything in one trip from the van will increase your efficiency.
4. Take care of yourself! When 'you are the company' its super important to be careful! Pace yourself, drive cautiously, don't 'eat crap' and work out. Even so, as a Lone Wolf you must also…
5. Develop a personal 'Disaster Plan'. Bad things can happen to good people. So have Strategic Partnerships already lined up. (And six months living expenses in liquid investments!)
6. Look down the road. As a solo Lone Wolf time is NOT on your side. (Our bodies are only going one way!) So regularly fund your Personal Investment Plan. Carefully analyze how you'll fund your Golden Years. Your very best 'retirement vehicle'? Please…
7. Seriously consider building a Critical Mass Business(CMB)! Yep, a CMB will give you a worry free retirement while spinning off cash to let you jet around the world! Fair warning: Creating a Critical Mass Business isn't easy. That's why you need a CMB Initial Action Plan so let's focus on your CMB 'Initial Action Plan' next!
Steve