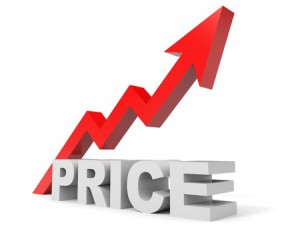 I doubt Franklin D. Roosevelt was ever a carpet cleaner. And yet in his first speech Mr. Roosevelt perfectly summed up our industry's biggest problem:
"The only thing we have to fear is fear itself!" Yep, most cleaning and restoration business owners (and probably you too!) are terrified to raise their prices! So your SFS QuickTIP for today is to…
"Suck it up, Buttercup" and raise your prices NOW!
Here is HOW to "charge more":
Most of your clients don't remember what they paid last time. So every year slightly raise your prices.
Don't call attention to your "price increase". Just look up your client's previous work order, calmly verify what they want done and then (hopefully without your voice trembling!) say, "So the price for everything I have on your work order this time will be 328.40." Most will simply say, "OK" but if they reply…
"Wow, isn't that more than I paid last year?"

just smoothly answer,

"Yes, Mrs. Jones, on May 1st of this year we were forced to raise our prices by 8%. (An "odd percentage" is more credible that 5 or 10%.) If we need to meet a budget maybe we could skip some of your less trafficked areas …(now let your voice trail off!)" Almost always your repeat clients will say, "That's OK, just do the same work you did last time." But if they say…
 "I don't know. I see ads for $99.00 for my entire house…" You reply with "Feel-Felt-Found", "I understand how you

feel

. A few of our clients have

felt

that way and tried the low priced operations. However, they

found

that the carpets just didn't get clean and came back to us. I do have an opening next Wednesday at 10:00…" For the few that insist on leaving…
Be gracious yet firm. "I understand. We look forward to serving you again soon…" Your end result? You'll make more profit while working less! Sounds good to me!
Steve