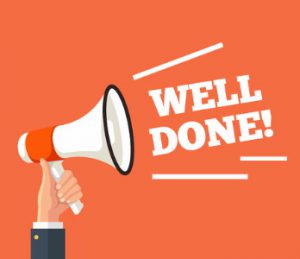 Residential service providers face a HUGE challenge: Most of your techs work outside of your direct control! So even the 'very best people' can easily become "Loose Cannons" in the field.
Want to hire great employees? You'll get 100's of new recruiting ideas and systems in our 3-hour, online SFS: Hiring the Very Best! LIVE seminar. To learn more and/or easily register online click HERE.The answer?
Consistently hold your tech's "feet to the fire". (This "employee accountability" is essential for their sake AND yours too!) NOTE: Download my free Special Report: Adding "Employee Accountability" To Your Company HERE.
But inevitably these important "accountability procedures" focus on the negative! So let's cloak your "iron fist" with a nice "velvet glove". Do so when you…
Implement "Positive Accountability"
Get this Positive Accountability (PA) started in your company by measuring the "good stuff". (Not just employee screw-ups!) Zig Ziglar called this "Being a Mr. Good Finder by catching employees doing something right"! Then Publicly Recognize (and REWARD!) your employees that "measure up". (The Very Best People blossom under PA!)
1.Give all residential customers a stamped comment card. (You'll double the response when you put an actual stamp on it!) Then follow this "3 Step Recognition Celebration"! (We had a "Comment Card of the Week" contest and my techs fought to win it!) NOTE: Download our free SFS Comment Card template HERE.
HINT: Even better, have a monthly comment card contest and post the cumulative daily results for your staff. Nothing like a little healthy competition!
2. Make an Immediate Quality Check Call to each residential job. Follow up on the responses by congratulating the tech personally and then posting the customer's comment on your bulletin board.
3. Celebrate Cheerleader Referrals. The final question in our SFS Phone Format is, "Do you remember who referred us to you so we can send them a thank you card?" Then dig out which of your techs cleaned this Cheerleader's carpets and ceremoniously surprise them with a $20.00 PA cash bonus at your next staff meeting!
Restoration HINT: When you receive a great comment card from a traumatized Insured include a copy with the thank you note you send to the plumber, property manager, agent or adjuster who referred you. And generously reward and recognize your techs who worked the loss! (PA!)
Steve