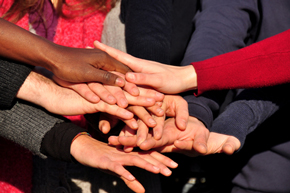 I've always stressed why you should publicly Reward and Recognize (R & R) your employees. This R & R can be done verbally, with "date night" gift certificates, by you cooking for your staff and of course cold, hard cash is always motivating too!
But focus on that word "publicly". The more "public" your R&R the more impact it has with an employee. (Many of your workers suffer with low self esteem issues.) You can even do "double dip" marketing by sending out Press Releases on your employee's achievements. Now both your employees AND your customers will be impressed!
However, remember that your employees insatiable R & R hunger needs more than your personal praise! So provide an easy avenue that let's customers (and other employees) customers publicly recognize an exceptional staff member…
Host a public "Kudos to…" bulletin board on your website where clients (and other company workers) can praise your employees.
Now your employees can post comments about each other such as "John came in and worked late to help us. Thanks for being there, John!" (Customers love to see a company where fellow employees work as a team!)
And of course this is an easy way for your clients to publicly R&R your employee's efforts.
NOTE: This "Kudos to…" webpage should have a "delay" on it where management reviews each post before it goes live.
Commercial HINT: Your late night and weekend commercial employees often work "unseen" without the client appreciation found in residential. So this "Kudos to…" webpage will be a big boost for them!
Restoration HINT: You often have large employee teams working together on restoration losses. It is a HUGE positive Moment of Truth when the Insured sees your people having "restrained fun" as they work together. You may even mention to the Insured that (if they wish) they can praise your employee(s) at your "Kudos to…" webpage.
REMEMBER: Always publicly R&R an employee at your next staff meeting when they are recognized on your "Kudos to…" page.
Steve