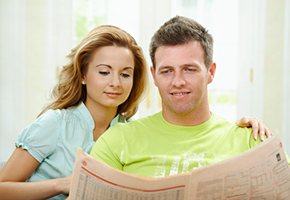 No one stays long term at a job ONLY for the money. People stick around because they enjoy their job AND it helps them feel good about .themselves. True, cleaning may not commonly be viewed as a "prestige profession"! However, the more praise you give your people the better.
Remember, recognizing your worker's accomplishments is low cost and many times free! Even better, you will "kill two birds with one stone" because when you Publicly Praise the employee you'll also be promoting your company at the same time! So…
When an employee is hired, promoted, graduates from a seminar or gets certified submit the information (along with the employee's photo) to local newspapers. Many times your press release will appear in the paper's 'Business Week' or 'Week in Review' section. This is a big ego boost for the employee AND promotes your company.
You just can't sincerely praise an employee too much. None of us ever get enough recognition and that goes double for the average carpet cleaning technician! Not all newspapers will play ball with you but a first class stamp just may provide some cheap employee motivation. (And even cheaper marketing.) So why not try it?
NOTE:  Check out a sample press release HERE.
But don't stop with press releases. Praise and celebrate your employee's achievements on your company website, Facebook page and the customer newsletter you mail out. (You should also praise and recognize your employee's  family and personal accomplishments too- marriages, births, graduations, etc. Customers love this family feeling!)
And don't forget to throw your employees a surprise party with lots of public recognition when they return from their VAST seminar!
Steve
PS  So how do you praise and recognize the accomplishments of your employees?
Every week we share a timely, practical tip like the above. So if you're not already signed up for these FREE weekly QuickTIPS, do so now.
Also new this week: