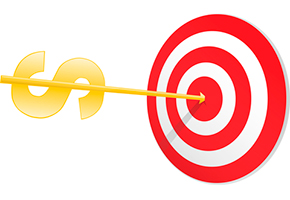 Normally whenever you see the word "SECRET" in a headline such as "Never Before Revealed Marketing Secrets Shared for FREE!" hold onto your wallet. Don't worry! I am not going to sell you anything. (Although I think at Jon-Don we still have a few truckmounts in stock!)
The real "marketing secret" is …
there are no secrets!
I received a call today from a carpet cleaner that is concerned about the lack of calls coming in lately. (I'll call him Charlie.)  Charlie has been in business for several years and is charging a good amount for cleaning BUT his calls are down. He has recently been working with a consultant but stopped after six months because he felt he couldn't afford it.  Desperate for work Charlie told me he has recently purchased an expensive marketing package.
Charlie's question to me was "Would it be worth it to buy a small marketing package from Jon-Don or should I attend your Strategies For Success seminar?" I replied, "After several years in the business and having already purchased other marketing packages you may not need more marketing material."  But I then added…
"On the other hand you are in a perfect place in your career to attend SFS. Spending a week with 30-40 other companies that have the same issues that you have is priceless. The opportunities at breaks, lunches, and especially after class dinners is more precious than all the manuals, classes, packages, and marketing gurus in the country. As Papa Nick states during his opening and Steve reinforces during his closing- SFS will change your life!"
Charlie agreed to come to our next SFS.  But before he would let me off the phone Charlie begged me for one thing that would get his phones ringing again. My first question was "What are you doing for your previous customers?" There was a long pause from the other end of the phone…
Finally Charlie admitted that he had been using a newsletter for awhile but it had become "too expensive". He was mailing 1000 newsletters on a quarterly basis and didn't feel like he could afford that anymore.
I replied, "Let's do some numbers, Charlie.  If it cost you 1.00 for each piece you mail (which is high) and you mail monthly it will cost 12.00 a year and few people will turn down the chance to get a new customer for 12.00! Statistics show that you have to spend five times as much to get a new customer as to retain an old one!"
Charlie said, "Yeah, yeah, I know all that, Bill.  Tell me what else can I do?"  So sad.  Folks, here's the deal:  Too often we are bored with the old tools and vainly look for the new idea/ trick/ scheme/ package that will overwhelm us with new business.
Remember this:  When Vince Lombardi took over the Green Bay Packers the team had only won a single game the previous year.  Yet the next year they went to the playoffs with the same players who had managed only one victory the season before!
Vince did not bring in a revolutionary new system. (He didn't even say he had a "secret"!) Vince just took his team back to the basics by explaining that football was about two things:  blocking and tackling.
Just like football in marketing we must get back to the basics- staying in touch with our previous customers. There are so many tools to do this and especially with the Internet. This doesn't mean that you ignore new customers.  But you will be surprised when you consistently make Cheerleaders out of your previous customers how many referrals you will get…for free!
If your business seems to be down a little (or a lot!) gather your staff around and look for the little things that may have changed over the past year. We tend to get in trouble (complacent) when we are busy. Too many cleaners and restorers believe that sales makes up for everything!  Not so…
So whether you are running a football team or a small business, take a step back and look at your company from an outsider's perspective. Do you still have the same passion? What about your employees?  Should you keep the people you have or do you need some new draft choices? During your busy periods you may have hired some players who will never become All Pro.
Just like with Charlie- If you feel like something is lacking but you don't know what  I would suggest you enroll in the next SFS seminar. This transformational program just might save your company.  And I guarantee SFS will make your business (and maybe your life) fun again!
Bill