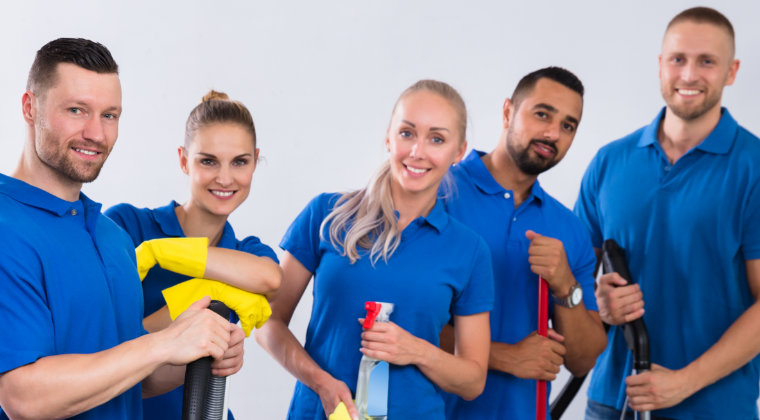 Employees were by far my biggest challenge in business and yet… these very same people could also be my greatest joy! (I often hit these 'employee highs and lows' on the same day!) And my guess is you've felt the same way!
So here is your problem: As a cleaning and restoration contractor you are in a 'labor intensive' industry. Or as my first industry mentor told me almost fifty years ago: "Steve, all I do is rent people… to people." And so it is…
Like it or not (my guess is many times you don't "like it"!)  you are in a 'people business'. After all, your customers are "people" and (cue the foreboding music) your employees are "people" too! Let's first focus on the first part of your business 'People Equation'…
Am I 'preaching to the choir' here when I say our customers today are more difficult than ever before? (In my business we used to call our most 'challenging' customers 'Discriminating Clients' and warned our techs with a  'D/C' written discreetly on their work order!) But wait…
GREAT NEWS! SFS Training is all about 'managing the experience' of your customers! (Delighting customers will become easy, even almost routine, with the 'Value Added Service' procedures taught in our SFS seminars!)
But now for the tough second half of your 'People Equation'– your employees! Once again, I loved my 'employee family' and yet at times my staff drove me into a teeth-gnashing frenzy! Think about this…
Your workers are the 'wild card' in your continual game of 'business poker'. And yet I (painfully) learned how to get the odds on my side with just six words…
Hire only the 'Very Best People'! I know. You're screaming, "But how do I even find these 'very best people', Steve? I can't get ANYONE to respond to my Help Wanted ads!" I'm glad you asked because…
In our online SFS: 'Hiring the Very Best' LIVE seminar we'll TOTALLY transform your employee recruiting and hiring procedures!
CLICK HERE for the whole scoop on this VERY important "Hiring the Very Best" SFS topic! (Don't delay- online SFS LIVE seminars fill quickly.)
NOTE: Have you been beat up before by hiring marginal employees? I really do 'feel your pain'! Been there- done that! (More than once!) And yet…
Before you completely reject my "Hiring the Very Best" philosophy at least count the cost of staying small long term as a 'Lone Wolf' solo owner-operator HERE! Returning to our ongoing business game of 'Business Poker' please remember that…
When you hire employees the stakes are upped dramatically- for good OR bad! So you can't depend on the ever elusive 'luck' anymore. Instead, just like a professional card player, you must approach your 'hiring poker game' as a science with a proven system to get the odds on your side! With this in mind…
Isn't it worth three hours of your time (and 149 bucks) to receive these 'down-in-the-trenches' concepts and systems to 'Hire the Very Best' people? If so, reserve your spot HERE for upcoming 'Hiring the Very Best' LIVE seminars! (These classes sell out quickly.)
See you soon and meanwhile please stay well and safe!
Steve