Savvy carpet cleaners recognize that real estate agent's referrals are essential! After all, you gotta love cleaning homes for sale:
1. Home SELLERS know their carpets must be clean AND smell great if they want top dollar! (Your pricing won't be an issue!)
2. Home BUYERS don't want to move in on 'a stranger's dirt'! And if they're new to the area they'll automatically call the cleaner the agent recommends… you!
3. Many times there won't be any furniture in the home so the cleaning is fast and easy!
4. This new homeowner will likely become a long term client for you! (And be a great prospect to sign up for your pre-paid residential Stay Beautiful program!)
5. Impress a few real estate agents and the word on your great work WILL get out! (Clean, fresh smelling home listings sell faster!)
"But Steve, how do I reach out to real estate agents?" I thought you'd never ask! Get your foot in the real estate door (For FREE!) when you…
Take a photo of every 'home for sale' you see! (Make sure the real estate agent's sign is in the foreground.)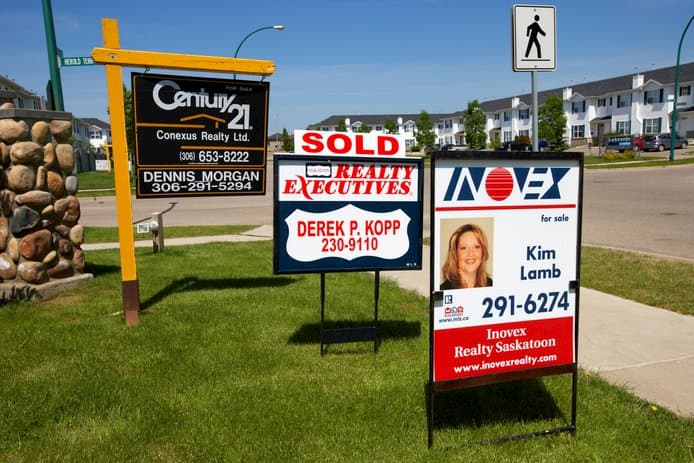 Then text (or email) the listing agent the photo of the house and your 'clean carpets' Real Estate Agent Special! (Their cell phone # and/or email will be on the 'Home For Sale' sign.) But how can you grab this distracted real estate agent's attention? 
Your subject line should read: "Your listing at (address)" I GUARANTEE THE REAL ESTATE AGENT WILL OPEN YOUR TEXT OR EMAIL! Why? Because you just might be an interested buyer! (Am I sneaky or what!)
Here's a sample emailed/texted 'photo/sales message' combo:
Dear ______,
Your listing at ________ has great curb appeal! (Place photo here.) Congratulations! BUT how do the carpets look (and smell) inside? We're experts at transforming dirty, matted floors into beautiful, fresh smelling carpets that will showcase your listing. In fact, we're working in the _________ area right now so I've got a special price just for you…
Remember, sending this email/text 'photo template' costs you NOTHING and you'll likely get an immediate response. (Nobody is more wired in to their texts and emails than real estate agents!)
RESOURCE: You'll still need to 'book the job' when a 'Realtor-referred' sellers calls! Therefore… our 3 hour, online SFS: Winning over your caller! LIVE seminar. Click HERE for 100's of 'Lead Conversion' ideas and systems to easily book prospects who use text, email, Facebook, website chat or even… the phone! HERE are our upcoming class dates…
HINT on your offer: HERE is the single best RE agent offer I know of!
Commercial HINT: This same guerrilla marketing email/text tip works great with commercial listings. Property managers can be a consistent source of very profitable work IF you become their "go-to-guy"!
Restoration HINT: Ask your residential customers who their insurance agent is and email the agent a photo of the home explaining that you keep it clean now and can "keep it dry" if and when they ever suffer a loss? At the very least you will stay in the agent's mind for future losses!
These emails and/or texted photos/reminders cost you nothing, are highly personalized, gain you immediate credibility AND grab your prospect's attention.
NOTE: Get more great ideas in our Strategies For Success: Growing Your Business Facebook Group! You don't have to be a SFS graduate to join our 1,000's of cleaning and restoration contractors all focused on… 'Growing Your Business'!
Steve