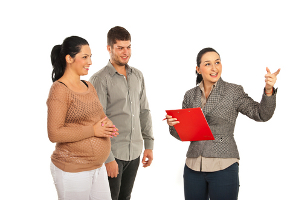 In our online SFS: LIVE Training my students (who are GREAT people) love to HATE on real estate (RE) agents. They complain that RE agents are A) hidden behind impregnable Gate Keepers, B) cheap and C) fickle!
I'm here to tell you my normally super sharp SFS students are… WRONG on real estate agents! Here's why…
A) "Impregnable Gate Keepers"? Simple! Just 'detour' your Initial Contact by contacting the agent directly (for free!) with this (if I say so myself) brilliant QuickTIP!
B) "Cheap"? Maybe… on their own properties. But why should a real estate agent care how expensive you are on listings they refer to you? It isn't coming out of their pocket! And finally, my students tell me RE agents are…
C) "Fickle"? Possibly. Even though more likely your agent forgot who they used last time! So to maintain your RE relationship there needs to be something in it for the agent which is…
A clean, fresh smelling house that sells faster AND for more money.💲💲💲 Odor is a huge subliminal motivator- for good OR bad! Thus, every agent should be referring you to clean and deodorize their listings of tobacco smoke, stale and musty odors, cooking smells and especially pet problems! These are all HUGE 'buyer turn-offs'! So…
For every real estate agent referral include a FREE "home odor neutralization" with a botanical based malodor elimination spray.
NOTE: This free 'air space deodorization' is a simple after-cleaning application (just use a hand-held pump up sprayer) that naturally eliminates malodors. (You should still charge extra for extensive pet and/or smoke odor deodorization services.) Plus you can leave an 8 ounce can of gel in the air handling system for ongoing malodor neutralization.
But wait! There's more! My 'secret sauce' here is to make the listing agent who referred you into a 'hero' with their client, the home seller! How? By writing on your invoice to the home owner this key phrase:
"Air space deodorization" (Reg. price $199.00) "Real estate agent referral bonus" courtesy of your agent Joe Smith- No Charge." Now include a copy of this invoice in your thank you note to your 'referral agent' Joe along with some before and after shots of the clean carpets! (Be sure to include a few of your business cards in the envelope too.)
Think about it. With this strategy why wouldn't any RE agent fight to get you into their listings? After all, by referring your services to their client, the home seller, the RE agent will:
A) Have a listing that shows (and smells!) GREAT so it will sell faster for more money and the agent…
B) Will become a hero to the home seller because he or she got them a $199.00 discount using their 'real estate agent referral bonus'! BINGO! Now you've now developed another 'referral machine' out of this agent! (Who will share their good news with other agents!) EVERYONE WINS!
IMPORTANT NOTE: I know, you're freaking out on 'giving away' so much work and money. Fuggedaboutit! My SFS students just use a small pump up sprayer (Heck, you can use a trigger sprayer!) or if you want to get fancy use an electric fogger to spray a finely atomized mist throughout the home after cleaning. The cost in an average home? Less than $10.00 in product!  And yet…
You (and your referring agent) get the 'gratefulness credit' of giving the home seller a $199.00 service! EVEN BETTER, you get to charge your normal per square foot cleaning prices (in an often totally empty home) which means super high $ per hour production! PROFIT! Of course, to implement this strategy you need to 'convert the lead'…
RESOURCE: You need our 3 hour, online SFS: Winning over your caller! LIVE seminar. Click HERE for 100's of 'Lead Conversion' ideas and systems to easily book prospects who use text, email, Facebook, website chat or even… the phone! HERE are our upcoming class dates…
Remember that this emotional 'Reciprocal Giving Strategy' works great in restoration and commercial work too! For example…
Restoration HINT: Deliver a "comfort food" basket after the loss to the Insured with their insurance agent's card attached so he or she get's the credit. (Be sure to check with the agent before hand.)
Commercial HINT: Let your commercial client give a a free $50.00 gift card from you to each of their employees… Or ask if you may leave a discount coupon on every employee's desk "courtesy of their employer". And of course the very best 'desktop gift' to leave is… a free Lifetime Spotter bottle!
NOTE: I stea… I mean I "learn" so many great marketing ideas like this one from 1,000's of cleaning and restoration contractors in our Strategies for Success: Growing Your Business Facebook Group. You don't need to be a SFS Training graduate to join us so CLICK HERE to start learning from this very welcoming group!
Steve