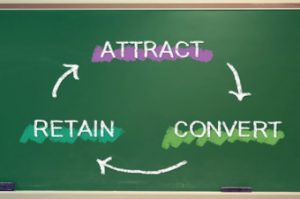 Lately I've focused on selling Additional Service Options BEFORE your prospect even calls you. (And then you keep selling on the initial call booking the job.) However, it is even more important to keep "selling" AFTER you leave! Why?
Because even clients delighted with your Value Added Service service will… not call you again! After all, your customers forget who you are (it happens!) and/or fall prey to the incessant (and costly) marketing of your competitors! So therefore…
Keep on reminding your existing clients who they used last time!
NOTE: Creating repeat customers is one of your most cost effective advertising investments. Here are four very effective strategies:
Commercial HINT: When bidding a commercial account always list out at least three "Price/Frequency Options". (Even if they only ask for a one-time-cleaning price.) Your goal? A signed "Service Agreement" and "Open Access" to the job! Perfect!
Restoration HINT: So thanks to Value Added Service the Insured LOVES you! So why not convert them into a cash flow machine with our SFS "Stay Beautiful" Program? Remember, this Insured has friends who will suffer disasters and your name will immediately come to mind IF you still work with them!
So HOW do you "stay in front" of your clients to convert them to repeat customers? Let me know!
Steve