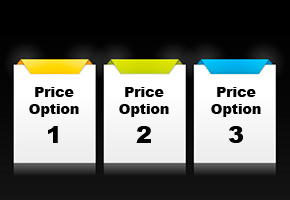 Everyone WANTS the high profit, low stress and consistent cash flow of regular contract commercial carpet cleaning. PLUS every new contract makes your business more valuable!
Yet most cleaning and restoration contractors are woefully lacking in these two key words: "regular contracts"! Why? Because they are not even offering the OPTION of a regular "Stay Beautiful" agreement in ALL of their commercial cleaning proposals.
Remember that when a prospect calls you with the old "I need a bid to get some carpets cleaned" they don't know what they really need. (Carpet cleaning is very low on a manager's priority list!)  So in every proposal…
Offer at least three different 'price/frequency/zoned area' options. (Even if your contact doesn't ask for them.)
Sure, give them their requested (higher) "as-needed" price for the initial cleaning. BUT also automatically include two, three or more "Stay Beautiful" prices- one much lower price with a frequent schedule and a middle price/frequency in between the two extremes. Now they have three (or more) price options!
How much should you charge? As much as you can! (Sorry- couldn't resist!) Or download my free Commercial Production/Pricing Analysis Log HERE. And HERE are 7 Pricing Tips for commercial carpet cleaning.
NOTE:  If I really wanted the account at times I would "sweeten my offer". How? By doing my initial "Resurrection Cleaning" at the low Stay Beautiful maintenance price IF the business signed up for regular service right then.
After doing your demo cleaning (HERE is how to perform a demo!) go over the proposal with your contact. Show them how much money they can save with a regular "open access" Stay Beautiful carpet cleaning agreement. You don't need to clean the entire area each time you are there with my "zoned cleaning" concept.  HERE is how to set up your zoned frequency proposal!
For example, on a typical restaurant carpet cleaning proposal I might discount a regular monthly Stay Beautiful agreement. Maybe by as much as 40% and an every-other-month cleaning by 20%. (This discount was based on having "open access" with our own key which gave us great flexibility on when we did the work.)
Even with these discounted price options we always hit our production figures. Why? Because a) the carpets weren't as dirty and b) we were much more efficient on the job. Plus c) over the course of a year we were "painlessly" extracting much more money from each account because we weren't waiting for them to call us!
NOTE: Download my free "How to Set Up Commercial Maintenance Routes" Manual HERE.
Steve Toburen
Every week we share a timely, practical tip like the above. So if you're not already signed up for these FREE weekly QuickTIPS, do so now.