The question: How can I present and price commercial cleaning program proposals?
Steve's answer: "Divide and conquer" by using zoned maintenance plans.
Steve,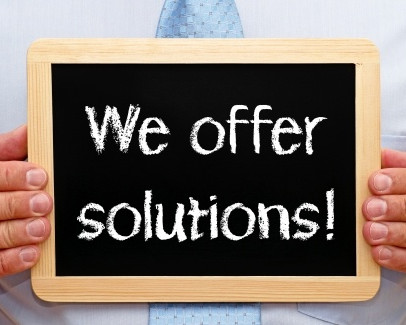 Is there any template to help me with writing commercial cleaning program proposals and estimates? And also for your recommended commercial "Stay Beautiful" maintenance programs how do I estimate them with varying costs?
Thanks again and I look forward to hearing from you.
Thinking in Tulsa
Good to hear from you, Thinking! And yes, the whole pricing and proposal writing thing really stumps a lot of cleaners. Re: how to charge on commercial work this Production/ Pricing Analysis form will help you greatly.
NOTE: Always be sure to specify "Open Access" when giving a client lower regular frequency pricing.
I agree that with commercial proposals you need more than just a work order or invoice. One tip is to zone their cleanings based on frequency. Then to illustrate how your recommendations will work use different colored highlighters on their Fire Egress maps. (This link is my step-by-step procedure on how to write a commercial proposal.) HERE are some more commercial proposal ideas I shared with a California carpet cleaner.
One reminder, Thinking, is I seldom specified in my commercial recommendations HOW I would clean each area. (I hate arguing methods with an uninformed client and frankly most Facility Managers could care less.) Instead, they just want solutions to their "Point(s) of Pain"! 🙂
When you do a walk-through with a prospective commercial client, Thinking, are you using this Commercial Carpet Analysis form to help structure the conversation? (The CCA form will also get you the information you need for profitable pricing too!) You might also review my "Selling Commercial Cleaning" Special Report HERE and our SFS "Encapsulation Maintenance Route" instructions HERE.
Finally, Thinking, remember that profit in commercial cleaning is very much tied to efficient (read here "fast"!) production. So HERE is our SFS Commercial Set-up Guide. Plus even in commercial cleaning there are lots of "Moments of Truth to keep track of! And of course once you have all these great commercial accounts you will need to keep track of the job details for each one so HERE is our SFS Job Profile sheet!
Let me know how these ideas work for you, Thinking, and write back with more questions! We really appreciate your support!
Steve