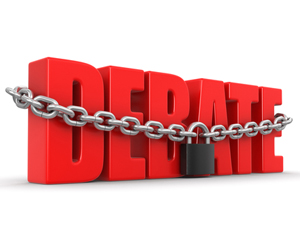 As an industry we can't agree on anything! I've seen near fistfights at SFS seminars over pricing models, advertising schemes and especially over CLEANING METHODS!
That's right. Take any group of cleaners and carpet cleaning techniques will be the most contentious topic out there. And I say go for it!
After all, if a bunch of beer-swilling cleaners want to argue all night over cleaning technology at least it keeps 'em off the streets! BUT…
NEVER argue carpet cleaning methods with a consumer. (And especially over the phone.) Instead, I say "give 'em what they want"!
Here is how we detoured "method callers" in my company…
Me: "Thanks for calling Jon-Don Cleaning & Restoration. This is Steve speaking…"
Caller: "Uhhh… does your company do the carpet "dry cleaning" method?" Now if I say "No, we find truck mounted hot water extraction is best for most residential carpets…" the sale (and my profits) stop there! So we would reply…
Me: "Yes, actually we offer all the main carpet cleaning methods including a very-low-moisture dry system. Let me ask you a few questions…"
Our Phone Format would involve the caller with Valid Business Questions. (More on these VBQ's next week!) Then we would say, "You know, it sounds like your carpets will clean up nicely. So our technician (or pre-inspector) will test your carpet and make suggestions on which method they recommend and you can decide then. Our first opening is…"
INVARIABLY the caller would book the job and almost always go with what our on-site employee recommended. (Which for most residential carpets was truck mount cleaning with a rotary extraction head.) The takeaway here? Most callers don't even know what they want! (If they still insisted on a VLM method we would do it.)
COMMERCIAL HINT: With commercial contract cleaning it is all about "appearance management". So I seldom specified cleaning methods in my "zoned recommendations" on cleaning frequency. My guarantee was their floors would look fabulous! HOW I maintained this great appearance was up to me. (And yes, in commercial work your "method" should include encapsulation cleaning with the Cimex Cyclone.)
RESTORATION HINT: Build the Insured's trust in you by pre-explaining your restoration methods. Or even better share a portfolio of your restoration results during your initial loss walk-through. I share the "Emotional Dynamics" of restoration in this free download HERE. Or just check out my Water Damage Pre-inspection Form HERE.
Steve