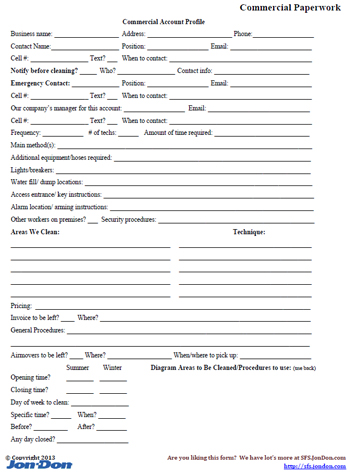 After you GET the commercial contract you need to DO it.
Here's how to get the work done smoothly, efficiently and above all else, without YOU as the owner needing to be involved every step of the way.
This Commercial Job Profile sheet walks you through the process of getting the key information down on paper so that ANYBODY can do the job in a pinch.
It's time to organize the internal workings of your company.
Download "Commercial Account Profile Form"

quickFIX-COMMERCIAL-account-profile-form.pdf – Downloaded 8906 times – 252 KB