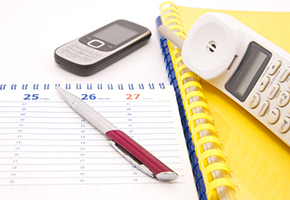 Yes, I know. Your customer LOVES your work and your sparkling personality! Wonderful! And yet over half of these delighted customers won't remember your contact information when they need carpet cleaning again!
Plus don't forget- your clients postpone their cleaning because it is (at best) a "tolerated irritation". So your customer will appreciate a carpet cleaning reminder.
However, in our last QuickTIP we learned your customer wants control! So give them a reminder AND control when they are super happy with their beautifully cleaned home or business…
At the end of the cleaning ask your customer if they would like a six or twelve month reminder. (Most will.) Then find out which option they would prefer: a verbal phone call, a text or an emailed reminder. (And for the "technologically challenged" you can offer a "snail mail" reminder!)
Your tech should fill these requests in on the work order including what cleaning day of the week is better for the customer. (They can also ask your client if they want to stay up-to-date on your emailed monthly specials.)  And of course the office needs to enter these reminder requests into your scheduling software.
NOTE: IF you run "monthly specials" email is the preferred way to go and only if your client "opts in". Many people (including me) want to leave their texting for immediate and short messages. (Such as the "carpet cleaning reminder" I requested!)
Commercial HINT: Your best choice with commercial clients is to always give at least three price/frequency options in your initial proposal. Hopefully they will go for a regular Service Agreement with "open access" for you. Problem solved AND you won't need to "bug" your commercial account with reminders any more!
Restoration HINT: When finishing up a restoration loss don't forget to convert the Insured into a long term residential client by asking the "reminder questions" above.
Steve
Every week we share a timely, practical tip like the above. So if you're not already signed up for these FREE weekly QuickTIPS, do so now.
Also new this week: