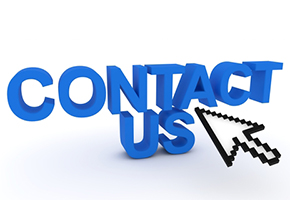 I'm far from being an "early adopter" of new technology. (Heck, I'm still impressed by fax machines!)
And yet, I hate being forced to call a business! Instead, I want accurate information over the Internet easily, quickly and if possible anonymously.
I also want the business to contact me on my terms. (And did I mention I want it QUICKLY?) We really are a generation of impulsive, "Immediate Gratification" consumers who want 'Anonymous Control"! So…
Put a "contact form" on your website and include a "Best time to contact me:" line.
You also want to give your prospect the "Illusion of Control" so let them CHOOSE their response options- text/ email or a phone call.
But remember- customers want answers QUICKLY so have all "Contact Me" submissions sent to your cell phone immediately! Now you can contact them exactly when (and how) they chose. (Make the default time "immediately"  and then do so!) With the right phone script whoever contacts the prospect first gets the job!)
Restoration HINT: No one is more urgent than a panicked home owner with Lake Erie in their living room! And with the fast Internet on smart phones more and more flooded insureds are using Google to immediately find a restoration company. So do you have a dedicated Water Loss landing page? And do you have multiple back-ups to answer flooded out home owners 24-7?
NOTE: Give your adjusters need constantly updated information on each loss with a password-protected" cloud storage service like DropBox.
Commercial HINT: Facility and property managers prize reliability and fast action much more than low pricing. (After all, they usually aren't working with their own money!) So give them your cell phone number and if you are away/unavailable for forward emergency calls to a reliable employee or a Strategic Partner.
Steve
PS You can't go wrong giving your customer control and then just DO WHAT THEY WANT! Next week I'll share another great "Customer Control" tip!
Every week we share a timely, practical tip like the above. So if you're not already signed up for these FREE weekly QuickTIPS, do so now.
Also new this week: