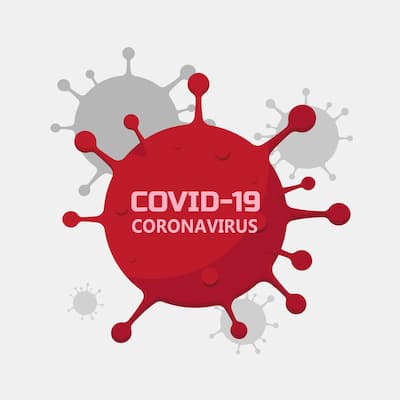 It's hard to believe but I've sent you folks a SFS QuickTIP every Tuesday morning for almost eleven years! That's over 550 'Let's Tackle Your Toughest Jobs' QuickTIP emails! CLICK HERE to see all my SFS QuickTIPS!
And yet- I never imagined I'd be sending you a QuickTIP on… COVID-19! This virus has quickly upended our society in so many ways.
Even so, our cleaning and restoration industry is more essential than ever! So let's tackle your 'toughest job' at the moment- keeping you, your employees and your customers SAFE during this difficult time! (While also reassuring all concerned!)
NOTE: Our knowledge of COVID-19 along with government requirements are changing hourly. So some of these suggestions and 'best practices' may quickly become out of date.
Proactively reach out to current and past customers with your routine health and safety precautions.
Health screening- This is a two way street. Explain to callers that your workers are screened daily for early onset symptoms for ANY illness. All employees that feel even remotely unwell are excused from work with paid time off. Then include in your Phone Format to ask prospective customers: "And have any occupants of your home (or employees in your business) been feeling unwell?"
NOTE: Some QuickTIP subscribers tell me they are currently only cleaning vacant residential properties and commercial buildings after hours. Everyone has to find their own comfort level.
'Social distancing'- Your customers and employees will appreciate this. For example, you may choose to say: "We love our customers. But for the safety of your family and our employees we request no home occupants be in the room(s) as we are cleaning." 
Or you can state that your employees follow CDC guidelines re: maintaining 'social distance'. (Currently six feet however some companies are increasing this to ten feet or more.)
NOTE: Empower your employees to suspend service and leave any job site where they feel unsafe and/or the customer refuses to follow basic COVID-19 health procedures.
Equipment cleaning/disinfecting- Explain that you wipe down all in-the-home equipment including your solution line, cleaning wand and sprayers with an EPA approved disinfectant before each new job. (Many QuickTIP readers are using the Hoser Hose Cleaning Tool for their vacuum hoses.)
Your workplace cleaning/disinfecting- You should be following the same practices you're being hired to perform in customer's homes and business in your own office. For example, all frequently touched surfaces (door knobs, light switches, etc.) should be routinely cleaned and disinfected.
Personal hygiene- Insist on your employees thoroughly washing their hands before and after each new job. You should also carry hand sanitizer (with at least 60% alcohol) on each truck too.
Personal protective equipment (PPE)- In our SFS Training we've always recommended that fresh shoe covers be worn in residential cleanings. (And disposed of afterwards.)
Now we strongly suggest your employees glove up before each job too. You may want to also have your workers wear surgical masks or other PPE. (Masks or respirators are especially recommended during any vacuuming and/or operating a counter-rotating brush machine.)
Here's another great resource: Learn what health and safety precautions 1,000's of cleaning and restoration contractors are following in our Strategies for Success: Growing Your Business Facebook Group. You don't need to be a SFS seminar graduate to join our group so CLICK HERE to start learning!
And hey, stay safe and healthy out there!
Steve