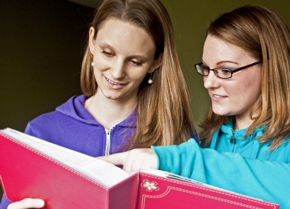 I can't think of any sector of our industry where it is more important to create a Cheerleader than fire and water damage restoration. The challenge in disaster restoration customer relations is you have TWO "customers". The obvious first customer is a severely traumatized home owner. The second customer is the insurance representative- usually an overworked and stressed-out adjuster! A potentially explosive situation!
This is a great idea on how to improve communications, cut complaints and at the same time make Cheerleaders for you!
Restoration companies should always photograph the loss during their initial site visit. Then keep taking photographs from the same angle during the job and include a final shot of the finished product.
Next, periodically e-mail a progress report to both the customer and the adjuster including each series of "time-lapse" photos. Now the home owner feels "in control" and can actually see the progress which makes them feel good. Plus as we all know: a contented home owner makes for a Cheerleader Adjuster that will fight to get you in on his or her future losses!
"Before and after" progress photos are such a powerful restoration marketing tool if they are used properly. I can think of at least four ways to piggyback onto this concept:
1. At the job completion present a nice photo album with copies of the progress photos. Include hand written notes from your workers and their photos. Do this before the home owner fills out their "Customer Comment Quality Assurance Survey"!
2. Send the photos and the glowing Satisfaction Survey to BOTH the referring agent and the adjuster at the time of job completion.
3. Ask your customer "since their home restored so beautifully" if you can put the "before and after shots" in your scrap book to show other customers?
4. Don't forget to tactfully remind your customer, "If you have been pleased with our customer service I would sure appreciate you posting a review on the web about our company." Then e-mail them a short "How to post a review on Social Media" with links tutorial as a reminder.
That's a lot of mileage off just a few photos!
Steve