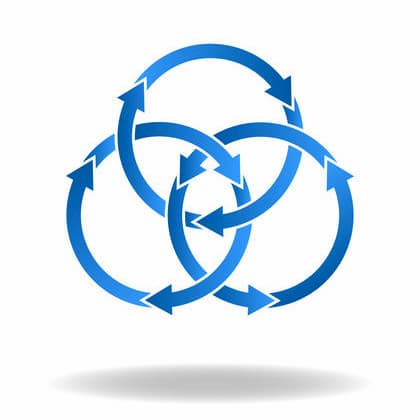 Most of us broke into this business as 'residential' cleaners. Me too! In fact, looking back I'm getting a bit nostalgic…
My mom's friend in Kansas City still nurses a 40+ year grudge against me! Why? Because I used her home to 'practice' with my new Castex 700 extractor… and left her bright red 4″ shag carpet totally mildewed! But I digress! Here's the industry challenge I see with those who start out in residential…
Too many carpet cleaners are still ONLY cleaning houses! (CLICK HERE to read my 'Eight Reasons Why You Shouldn't Depend ONLY on the Residential Sector'.) Instead, if you're feeling a bit 'trapped' in residential I strongly recommend you…
Implement a '3-Legged Stool' Business Model! Say what, Steve?
Imagine your company supported by three main 'legs' or business sectors: 1) residential, 2) regular commercial accounts and 3) at least some carefully selected restoration work. (Initially small to medium size residential water losses.)
The absolute beauty of this '3-Legged Stool Business Model'? Each 'leg' supports and feeds the other two legs! Let's examine this '3-Legged' concept in depth…
Leg #1) Residential- Don't get me wrong. I LOVED my home owners! But as I mention above "residential is the hardest money in our industry"! (And even more so if your goal is to build a Critical Mass Business!) However, remember that…
The 'residential leg' also brings big advantages to your '3-Legged Stool'. After all, your home owner clients A) may also be decision makers in commercial accounts and B) a percentage of your residential customers will have sweet high profit/quick paying water losses! Plus cleaning residential let's you be highly visible in your chosen market areas! (I called it 'showing the flag'!)
Leg #2) Commercial- Don't have a vigorous 'commercial leg' in your business? Then you are missing out big time! Regular 'service agreement' commercial carpet and tile cleaning accounts bring A) dependable cash flow and B) are simple to do with well paid, part time employees plus profitably priced contract commercial accounts are both C) highly efficient and D) VERY profitable! (Even better, written contracts will dramatically increase your company's value when you decide to 'cash out'!) So what's not to love about commercial?
NOTE: I started out as a janitorial service and it can be a valid business option. (We have many Building Service Contractors attend our SFS: LIVE seminars.) However, when diversifying it normally is much better to focus on the low labor costs/high profits of regular carpet and tile maintenance accounts.
Your challenge in commercial? Resisting the million 'Displacement Activities' that constantly detour you from a consistent, weekly Dedicated Sales Morning! Plus you will face constant apathy and inertia initially from commercial prospects which increases the very normal gut-wrenching 'Fear of Rejection'! But wait…
This same frustrating 'apathy and inertia' in business is on your side once you 'break through' and snag these commercial accounts for your own. (Especially if you have Open Access!)
NOTE: CLICK HERE for a free manual on how to sell, price and produce incredibly profitable 'Commercial Maintenance Encapsulation Routes'. (Run by part time employees.)
Leg #3) Restoration–  Why should you love restoration? Simple- potentially HUGE profits! I tell every SFS Training group that restoration has created more multi-millionaires than any other 'leg' of our industry. (Restoration losses comprised almost 40% of my gross and yet contributed 72% of my net profit!)
HOWEVER, restoration has also bankrupted many apparently savvy industry entrepreneurs! So CLICK HERE to see how you can easily (and safely) find your very own 'restoration sweet spot' with the very best low risk/ high profit ratio!
BONUS HELP #1: You'll receive lots more help on all '3 legs of the stool' from our thousands of cleaning and restoration contractors in our Strategies for Success: Growing Your Business Facebook Group. We welcome all even if you haven't (YET!) attended a SFS Training Event. So CLICK HERE, answer three simple questions and join us!
BONUS HELP #2: In our online SFS: LIVE seminars you'll receive a turn-key 'Business Infrastucture' for all 3 'legs' of your cleaning and/or restoration company! Click HERE for upcoming dates and topics…
Steve