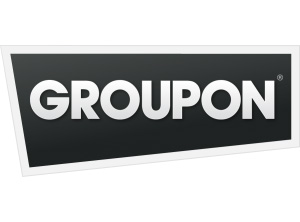 Groupon is the latest social media tool for those marketing dollars being pulled out of the Yellow Pages. (I told you almost a year ago that the Yellow Pages are dead– they just refuse to admit it!)
If you follow the industry discussion forums (and you should!) you'll see a huge disparity of opinions on carpet cleaners using Groupon. Some love it- some don't.
For the uninitiated Groupon, is a web-based company that offers daily coupons to consumers on products and services. Here is the way Groupon explains it:
"What is Groupon?  Each day, Groupon features an unbeatable deal on the best stuff to do, see, eat, and buy in your city. By promising businesses a minimum number of customers, we get discounts you won't find anywhere else. We call it 'collective buying power'!"
Now for the cleaning industry this "unbeatable deal" often is an offer like "3 rooms of carpet cleaning (normally $79.00) now only $49.50!" The cleaning company states how many customers must purchase before they will honor the offer.  To keep up the excitement Groupon maintains a "running live balance" during the day's offer and lets people know "when the deal is on".  Groupon keeps half of the 49.50 and you receive less than 25.00 for the whole job!  Hmmmm, see if this "deal" could work for you …
PROS:
a) This offer may bring in 200 (Or more!) customers and that means an infusion of 5000.00 plus into your bank account. During the slow times of the year this could be huge help to your company. b) Your Groupon promotion will also put you in front of 200 new potential Cheerleaders that will tell their neighbors about your wonderful service.  Then you can clean the neighbor's homes for full price or even at the 49.50 amount (your gross just doubled!) as Groupon does not get a cut on this business.  Even in the homes you booked through Groupon you'll have the chance to add on other profitable "up-sell services". (And you'll keep ALL this money since Groupon only gets a cut of the original 49.50.)
So for a new company Groupon-offers may give you a quick "jump start" when you have few or no customers to begin with.  (This reminds me of the venerable industry "free room offer.")   NOTE:  Regardless of which offer you decide to do, don't forget to schedule the jobs geographically to minimize drive time.
CONS:
My biggest "con" for Groupon is the same as my first "pro" above!  (Hear me out!)   a)  "This offer may bring in 200 customers" so it may very well overwhelm you!  What if 500 customers sign up for the offer? (I've heard some areas will have over 2,000 homeowners sign up!)  If you are a solo owner-operator and you can clean 6 "3-room Groupons" a day even 500 jobs will take you 4 1/2 months!  So are your Groupon customers going to happily wait 4 months or more for what they have already paid for?  I doubt it!  And it gets worse …
IF you are banging out six jobs a day how will you have time to sell and/or perform any high profit add-on services?  More importantly, how will you create Cheerleaders running through each home with an average cleaning time of less than one hour?  NOTE:  Remember that the danger with social media sites such as Yelp is that people are very quick to complain online and these unhappy customer's griping can quickly go viral which could destroy your company!  Seriously!
While Groupon is the big dog in this field, many imitators are jumping in. For example,  Angies List has "The Big Deal."  Groupon definitely has the big numbers right now.  But I feel Angies List has a better demographic than Groupon since customers pay a yearly fee to join Angies List. This "pay to play" tactic tends to filter out the cheaper clientele. The other benefit of using Angies List is that they only ask 28% instead of 50% of the offer with Groupon. This almost doubles the amount the cleaner keeps. On 500 jobs this would put more than 10,000 extra bucks in your pocket. That could make a huge difference.
As with any new idea, Groupon now has many competitors.  Check out this link to see a list at TechCrunch- Deals Galore, Competitors Abound: A Primer On Groupon-Like Startups Is all this a fad?  Well, Google recently tried to buy Groupon for somewhere north of 3 billion dollars!  This tells me that these programs may be around for a while.  Just like with carpet cleaners, the marketing program that differentiates themselves from the pack will win.
To get another perspective on these sites check out Laura Ries blog on the subject: Ries' Pieces: Coupons, Groupon and Cocaine
Laura comes from a good marketing background as her father Al Ries is the coauthor of the marketing classic Positioning and many other books over the past four decades.
As I write this blog I'm frankly still ambivalent on Groupon.  You must analyze if Groupon will work within the framework of your company. I'd appreciate your comments and/or experiences below.  As Steve Toburen always says, "We're all in this together."
Bill Yeadon