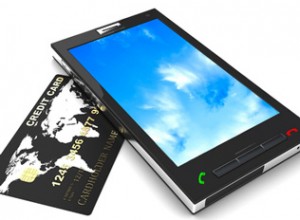 Let's face it- we live in a credit card world.  Even your customers who carry no revolving balance on their cards likely use them instead of cash or checks for everyday payments.  I honestly doubt if Sioux and I write 20 checks a year.  We pay for everything with our trusty American Airlines Citibank card and rack up thousands of Frequent Flyer miles in the process!  (Of course, we pay our credit card off every month.)
In addition, numerous studies prove that customers paying with a credit card will have higher job tickets.  Even better, credit card buyers will be more likely to buy additional "up-sells" that you tactfully propose. But since as a carpet cleaner you are "mobile" the ability to process credit card payments on the spot is essential.
Now some of you know that waaaay back in the 1970's I was in a very successful carpet cleaning partnership with a young guy named Chris Gripp!  Chris and I were a great, synergistic team.  (Since Chris doesn't read this site I'll tell you folks I was the brains of the partnership- NOT!)  In 1984 I bought Chris out and he went back to Dallas to take care of his aging parents.  This smart entrepreneur then founded a sign supply distribution business that has grown into one of the largest in the industry.  (Think the Jon-Don of the sign world!)  In fact, you can check out Chris' website right here!
Even though Chris and I are no longer in business together, we are better friends than ever.  (It says something about our friendship of forty-plus years that it survived the rigors of a partnership!)  Chris and I find that my readers (largely cleaners) and his customers (sign professionals) just aren't that far apart. For example, I'm shamelessly going to cut and paste part of Chris' recent blog post on the mobile processing of credit cards …
These five tools for iPhone, Android, Windows Phones and other Smartphones allow you to do mobile credit card processing.  Getting started is fairly easy: sign up, attach a credit card reader hardware to your device and figure out the fees.

There is some cost involved in running a credit processing tool on your Smartphone. First of all, you will need to pay a recurring fee for the merchant account. Each transaction incurs a flat fee and possibly a percentage fee. There is, of course, the initial cost of the hardware, and in some cases a monthly fee.

Check out these 5 handy applications:

Disclaimer: All but Square require you to have a merchant account.  Remember that in most cases you will have to pass a credit check in order for the bank to trust you enough to give you a merchant account.
So that is some input from the sign-making world.  What system are you using for your credit card processing?  Please share your ideas below.  After all, we are all in this together!
Steve