I know Steve is the Dear Abby figure here with his "Steve's Bleeding Hearts Club". But I recently received this question on how to sell commercial work and hopefully our very own SFS "Ann Landers" won't get too upset if I stray into his Q & A format!
Bill,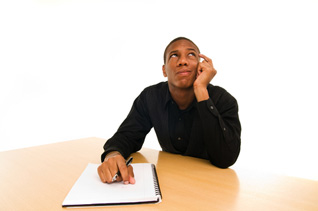 I'm trying to figure out the best way to present a sales pitch to future commercial customers. As of now, I have myself, some company brochures (general info about the services we provide) and my business cards.
So should I be more personal and have more literature for potential customers? Something that goes into what my company is all about, photos of the level of work we do and what we can offer that specific customer? My dad thinks a Powerpoint presentation might work but I'm not so sure. I was thinking personal folders with some literature tucked away in the sleeves.
What do you think is the most effective presentation material during a carpet cleaning sales pitch at the commercial level?
Thanks again for your time.
Eager to make the sale out in Sacramento
Well Eager, my answer is … (great suspense building!) "All of the above"! What I mean is that different people will want to see different ideas.
So I would create a marketing package that includes brochures and of course your business card. Also any letter testimonials that you can round up will give you additional credibility. If you have a certification diploma from IICRC I would copy that and add it to the package. If you have (and you should) a certificate of insurance be sure to include this in your proposal binder.  Photos of jobs you have done also build credibility.
NOTE:  If you have done a color coded maintenance program for other clients add some sample copies. These should definitely be in color.
I would also get a few of Shaw's maintenance brochures that show both hot water extraction and encapsulation as recommended methods. If you are using CRI approved products add that in. This doesn't mean that your prospect will read them all but it can't hurt. It certainly blows away the competition that just gives a card with a price scribbled on the back!
At the same time you can create a Powerpoint that incorporates the same materials but a few more action shots of the actual cleaning process along with some great "halfway through the job" before-and-after shots.  This would be for the people that tend to be more visual. (And that have more time on their hands!)
CAUTION: Too many carpet cleaners get all wrapped up spending huge amounts of time and money preparing the above presentation materials and then never USE them!  (My fellow SFS instructor Chuck Violand always says "The hardest door to make it through is your own"!  And so it is!)  Steve Toburen has a great Special report on "How to Sell Commercial Work".  I highly recommend you download it.
I think the most impressive thing you can do is a "show and tell" demonstration. Talk is cheap but a demonstration is the proof. If it is a large job ask to do a bad area later in the evening or right after work. A vending machine area with a lot of spills is a great demo for encapsulation. Try very hard to have your Decision Maker there for the demo.  Bingo!
One book that you may not have read in school is Duct Tape Marketing by John Jantsch or check out his blog at DuctTapeMarketing.com