Good question.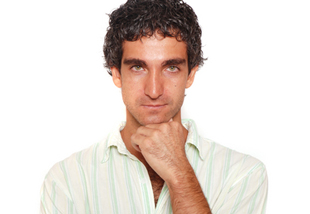 I get this question almost daily as in, "Steve, just skip the generalities/ rah-rah/ self congratulatory garbage and cut-to-the-chase for me.  What is SFS and more importantly what will it do for me?"  I'm a bottom line man myself that is suspicious of any "too good to be true", get-rich-quick scheme so lets get to it …
If you want to see day by day what you will learn just jump right over to our brand new SFS curriculum page. Or if  you want to see what our attendees have to say about their SFS experience click HERE. OR if you want the "full bore soft-soap-pitch" just read on!
First of all, let me tell you what SFS is NOT!  Strategies for Success is …
NOT a "motivational" seminar.  (I really hate motivational speeches.  All empty fluff without giving you the tools to change anything.)
NOT an excuse to high pressure sell you anything.  (We seldom mention equipment or chemicals during the seminar and you have my personal word you will NEVER feel pressured as our guest.)
NOT a lot of weird, unproven, "in-your-face" theories cobbled together by some idiot who couldn't cut it down in the carpet cleaning trenches! Everything in SFS has been field tested for many years both by myself and our almost 2,500 Strategies "members for life".  Soooo …
Instead, Strategies for Success IS an intensive (some say "brutal"!) college level business building program specifically designed for the owners and managers of carpet cleaning/restoration firms and building service contractors.  (Our attendees will tell you they are exhausted at the end of our five days together.)  Chuck Violand, Bill Yeadon and I present Strategies for Success Monday through Friday at our different Jon-Don locations around the country. Class runs from 8:00 to 5:30 PM.  (And yes, homework is assigned almost every night!)
Strategies for Success is built on three basic concepts:
The "Desired End Product" of your company should always be a delighted Customer Cheerleader that sings your praises to everyone they meet.
80% of how your customer decides if you did a "good job" (and whether they will become a Cheerleader) is based on their relationship with the person actually doing the work in their home.
Finally, for your company to have real value, you must manage the experience of your customer by programming hundreds of Positive "Moments of Truth" into your "Service Circle."
NOTE:  After all, when you "cash out" and sell your company what you will really sell is your Customers Cheerleaders AND your systems to keep them and make more … without you having to show up for work each day! (Sounds good, doesn't it!)
Of course, for any seminar to truly change lives it needs more than a lot of fancy concepts and theories.  This is where Strategies for Success really shines!  After all, we've learned that "a company in chaos" can't consistently give great customer service.  Soooo …
Strategies members receive a "Business Infrastructure" of over 1,100 pages of written Procedures and Systems written specifically for the cleaning/restoration industry.  (Let me stress everything at SFS- including this turn-key Business Infrastructure- is included with your registration.  You will NEVER get the old bait and switch, "pay more to learn more" at SFS.)  However, we've learned our SFS members need more than a one time seminar. Soooo …
SFS graduates are  automatically enrolled in our TIPS program at no charge.  (Sorry, TIPS support is available ONLY to Strategies graduates but here are samples of the "quickTIPS" members receive.  They also get full blown multi-page procedures.)  Four times yearly TIPS members receive more Techniques, Ideas, Procedures and Systems (cute acronym, huh?), all focused on creating a better "Business Infrastructure." However, we recognize that each SFS member is running a uniquely different business soooo …
All SFS members can subscribe for free "Blue Door Access" to all the SFS systems, procedures and updates archived right here in both PDF and Word digital and downloadable format.  (Imagine having a ready made Business Infrastructure that you can easily modify to fit your company!)
Finally, you'll remember I mentioned in the beginning so long ago (yep, forgive my long-windedness but I get passionate about SFS!) that it would be easy to view all these claims as "too good to be true" or a get-rich-quick scheme. Let me be clear about one thing- there is nothing "quick" about implementing SFS concepts into your company.  Transforming your business may be one of the hardest things you have ever done!  But it is possible as our SFS Success Stories prove!
Now for your "too good to be true" concerns.  As Director of Training for Strategies for Success Jon-Don's owners, Nick and John Paolella, have given me a powerful, almost "unfair" advantage over any other training/support program out there.  You see, at SFS we have permission to LOSE MONEY!  That's right- every single SFS seminar we present loses money and a lot of it!  So we can hire the very best people and resources plus we don't have to high pressure you to buy anything! (Not to mention that Papa Nick Paolella will feed you like a king!)
So why would a smart company like Jon-Don sponsor a money losing program for all these years?  Simple- Jon-Don subscribes to the old fashioned notion that when we help our customers become successful they will take us along for the ride!  You grow- we grow!  Our Strategies for Success motto is "Your success is our success" and we really mean it.  Soooo …
Questions/ comments/ doubts? Feel free to e-mail me at stoburen@StrategiesForSuccess.com or check out our orientation video here.  And remember that even if you just can't make it to SFS soon, we're sharing much of our SFS program right here at SFS.JonDon.com  You are always welcome!
Steve
PS  Don't forget the best kept secret in the industry.  You can attend SFS for FREE.  Here are the details!