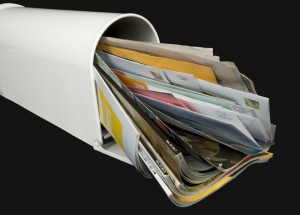 Steve-
I've been enjoying your articles over the years on commercial carpet cleaning sales in ICS magazine. I have had several clients refer me to some of their building managers and other friends that own businesses. I was wondering if you had a follow-up letter that you used that I could send to these referrals to introduce my company. I just would like something that I could send within a few days of them getting the referral to keep my name at the top of their mind and then follow that up a few weeks later with more of a formal sales letter. Any ideas would be much appreciated.
I have been in the industry for 13 years, but just went out on my own recently. I would like to land a few good commercial accounts in the hopes of establishing some regular cash flow during the slower months.
I have been a big fan of your articles and hope to attend Strategies in the near future. Any help would be much appreciated.
Pushing Forward in Iowa
Dear Pushing Forward,
I'm not a big fan of sending letters to commercial prospects. Most go in the trash can immediately while you smugly sit by the phone expecting the prospect to call you and beg you to work for them. Not going to happen!
The true reason most cc'ers "hide" behind letters is they suffer from severe "fear of rejection"! Check out my Special Report on how to get out of this rut plus a great CCA form to structure your sales visits. (Not that you are in a rut, of course!)
And yes, you are totally smart to focus on regular, contract commercial work. We actually spend quite a bit of time in the Strategies for Success seminar focused on how to get and produce commercial work profitably.
Steve