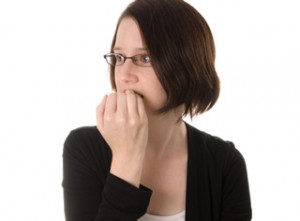 In the Strategies for Success seminar we call it "Giving the customer the 'Illusion of Control'." (IOC) Residential cleaning success is all about recognizing the negative Emotional Dynamics virtually all homeowners endure when outside workers are in their home. Giving "control" back to your customers is a huge positive Moment of Truth. Here are some assorted "IOC exchanges".* Try programming them into your worker's routine and then please report back here on the results …
1. If the customer is with you ask permission before opening up a piece of furniture, closet or cabinet.
2. If you have only been working in one wing or part of the house ask permission before going into another area. Also if you need the customer and they are elsewhere call out to them by name instead of searching for and possibly startling them.
3. Initially park on the street and then ask the home owner which side of the driveway they would like you to park on. (This also avoids the logistical hassles of them needing to get their car out of the garage halfway through the job!)
4. If you need to go back into the home after you have said good-bye to a customer be sure to ring the doorbell. Don't just walk back in! (Don't ask me how I learned about this TIP!)
* Note the phrase "IOC exchanges" above. In SFS we compare the giving of Illusion of Control to your client to a tennis game. In tennis you serve the ball and then your opponent returns it. With IOC you "serve control" and then the home owner "returns the control" when they give you permission to proceed. This IOC exchange empowers your customer and calms their fears and is a huge subconscious Moment of Truth! Try it!
Steve
P.S: We've all had customer get a little "on edge" with us now and then. Please share below what little mishaps have sent your customers "over the edge".
Tap into the collective "Moment of Truth" wisdom of the Strategies for Success program. Every week we share an insightful tip like the above. So if you're not already signed up for these weekly QuickTIPS, do so now.
This week's FOCUS: Exit strategies for cleaners


So how many more "carpet cleaning months" do you have left?

How soon can I "escape" my carpet cleaning business?

Even carpet cleaners have to "start with the end in mind" … Meg's Story (Part 4)

Are you suffering from the "Boiling Frog Syndrome"?

10 Questions Every Cleaning and Restoration Business Should Ask!

Don't expect success if you are a "Master of the Excuse"!

After 15 years as a "Lone Wolf" carpet cleaner, should I expand?

Download: Cashing Out: Preparing Your Cleaning Business for its Eventual Sale

Download: How to put a price on your cleaning business – step by step!

Download: A "Beauty Makeover" check list for your cleaning business
Also new this week: