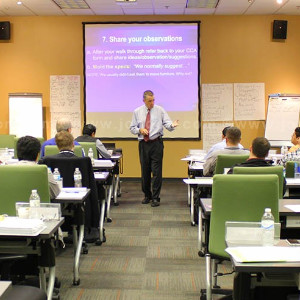 Jon-Don's Strategies for Success program is expanding for 2017! 🙂
*Second attendee from the same company $175


Invest one day with Bill Yeadon and take away hundreds of specific tips and strategies to market your services. Click here for more info …

*Second attendee from the same company $275

In two intense days, Steve Toburen will "tune up" your daily logistics with hundreds of systems for a cleaning or restoration contractor. Click here for more info …

*Tuition covers up to two people from the same company

Take control of your finances! Over two focused days, Chuck Violand will help you create your very own customized business financial plan. Click here for more info …
Now even better for 2017 with new resources!
*2nd attendee from same company only $737.50
*Returning SFS alumni only $737.50
*Early Bird Discount – Save $200 off the full tuition when you register 30 days or more in advance!
*Spend $5,000.00 with Jon-Don (on anything we sell!) in the 12 months before your SFS: Business Transformation seminar and you'll attend for FREE! OR even better…
* Buy a truck mount from Jon-Don and you'll automatically receive a FREE SFS: Business Transformation!
Want to build a "Critical Mass Business" that will hum along just fine with you… OR without you? (And bring you the ever-elusive Personal Freedom?) Then invest five days to transform your business into a world-class, profit-generating enterprise! Click here for more info …