"Anything that is in the world when you're born is normal and ordinary and is just a natural part of the way the world works. Anything that's invented between when you're fifteen and thirty-five is new and exciting and revolutionary and you can probably get a career in it. Anything invented after you're thirty-five is against the natural order of things." — Douglas Adams
I love this quote by Adams, the author of The Hitchhiker's Guide to the Galaxy. Many of us are much more comfortable discussing the finer points of cat pee removal than dealing with "social media". We say we're too old to fool with this new-fangled stuff!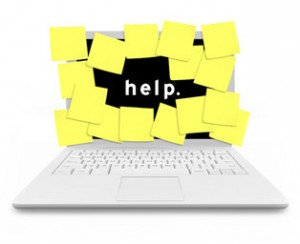 But there is hope for the Luddites of the world. Microsoft is trying to regain its position as the 800 pound gorilla of the Internet from Google. This is great because between the two giants we should continue getting better and easier to use products. Yes, even for those of us that look enviously at 35-year olds as "kids"!
In November 2009, Microsoft released the beta of Microsoft Office 2010 to the general public for downloading and trial use. They also introduced a new add-on program for Microsoft Outlook called the Outlook Social Connector. The Outlook Social Connector brings together and blends communications history, contact information, and data from professional and social networks into the Outlook experience.
As of today, the beta release includes the ability to add LinkedIn, Facebook and MySpace account features.  This allows Outlook users to enjoy the benefits of social media with less effort in a environment they are comfortable in. This will likely get many millions more hooked on social media. In a short while, social media will simply become a form of enhanced e-mail – social media participation will then become "e-mail plumbing" and that will make it ubiquitous. Microsoft Office 2010 should hit shelves next month.
To summarize, get started with the Outlook Social Connector with these simple steps.
Thanks to John Jantsch at Duct Tape Marketing for keeping us clued in.