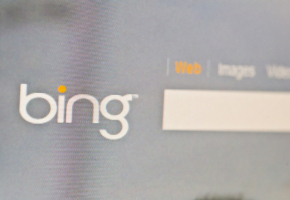 If you are a restoration or cleaning contractor you absolutely should create a unified online presence with online directories. Think of online directories as the digital "Yellow Pages" – they are a tremendous aid for you in marketing your services locally. So read on to learn how you can use Bing to generate interest in your business.
What is Bing?
Bing is a web search engine from Microsoft (or in other words, Microsoft's Google Search). It is the second biggest search engine and listing your business is free. To claim your listing all you need to do is verify your ownership, after which you can enhance your listing. Visit the Bing homepage by clicking here.
Getting started with Bing
To get started on Bing visit the Bing Places for Business page and follow the steps below:
Click on the orange "Get Started" button on the right-hand side of the page.
Next you'll need to see if your business is already listed on Bing. Do this by either entering your business phone number, or your business name and location.
If your business appears you will be asked to verify that you are the owner before you can make changes to the listing. Follow the prompts to verify your listing. (Note: To do this you will need to be logged in to your Microsoft account. If you don't have one, you will have to create one.)
Once you are logged into your Microsoft account you will prompted to fill in your Basic Business Details. Make sure you fill this out completely, and that your address and phone number are written exactly as they are on your company website and on other local directories.
Fill in the Additional Business Details. Make sure and add your hours of operation, and a description of your business.
Next add in your Online Presence – your Facebook and Twitter pages, or an additional website.
Under Images and Videos you can add up to 10 photos and 5 videos of your business. Make sure you use high-quality images to best represent your business.
Add in any Other Contact Information, double checking email addresses and phone numbers for accuracy.
Under General Information add what payment types you accept, and any additional information.
As you enter information on the left hand side of the page, you will see your listing taking shape on the right hand side of the page.  After everything is completely filled out, review the listing. If everything is correct, click submit.
Bing will then send you a postcard to your address. When you receive the postcard from Bing use the PIN on the card to verify your business and complete your listing.
Why should my business use Bing?
Having your business on Bing Places is very similar to having it on Google+ Local, with many of the same benefits. Those benefits include:
Driving more traffic and new customers to your site.
Raising your ranking in Bing search results.
Clearly displaying your website, mailing address and phone number to searchers.
Displaying photos and videos of your products and services.
Bing Places is a free service, and although it is similar to Google, the two are very different search engines. For example, you might be the first listing on the first page in Google and not even show up on the first 5 results pages on Bing!
Unlike Google, Bing uses social media as a ranking factor. So, using social media such as Facebook or Twitter, and review-based directories like Yelp can boost your ratings on Bing.
Bing is easy to use – set it up once and it's good to go. So there's no excuse for you not to list your cleaning or restoration business on Bing right now.
What are the cons of Bing?
Simple- there are NO "cons" to listing your business on Bing! Hey- Bing is free, easy, and will help get you noticed by those who prefer Bing over the search engine giant that is Google. That being said, keep in mind that only 16% of searchers are using Bing, compared to the 67% using Google. Still, there is no harm in taking 15 minutes to set up your Bing Places listing.
Is Bing worth my time?
Yes! Listing your business on Bing is free and relatively easy. It is another place online where you can advertise for your business with your contact information, photos and videos, and direct potential customers to your website. Seriously, there is absolutely no reason not to list your disaster restoration, commercial/janitorial or residential carpet cleaning service company on Bing.
Have you set your carpet cleaning or restoration services company up on Bing? If not, better get cracking!
Your SFS Team
NOTE: Share your experiences and/or hints on Bing below.