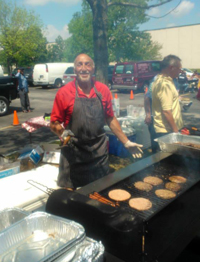 Yes I know the old saying really is "April showers bring spring flowers." But with this past (and ongoing) winter who knows if we will see "flowers" or more SNOW? The only sure thing is that there will be a lot of pent up customer demand to get their homes and buildings clean and fresh smelling very soon!
So that means the famous Jon-Don Customer Appreciation Days will be rolling out just in time with a ton of specials that will prepare for you that onslaught of business!
"What kind of specials?" I thought you would never ask!
All of our truck mounts will be at their lowest price of the year. Each manufacturer will have a factory rep on hand to answer your questions and let you try out the equipment. Honestly now- Is there anything better than 3 or 4 TM's roaring all at once?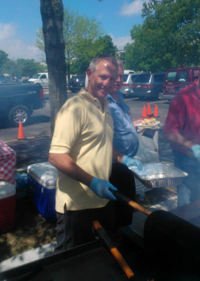 Regardless of your business (carpet, hard surface, janitorial, restoration or mold) you will find tons of specials. (Including buy one/get one free specials on many chemicals.)
Maybe you need a new portable, a hard surface cleaning spinner, a Cimex, or one of the hot new water damage meters. Then take advantage of our  200.00 off on 1000.00 or more special! It doesn't take a math whiz to figure that is a 20% discount across the board on equipment.
April showers also bring water restoration jobs so use that 20% off special on a new dehumidifier (I'm loving that new Revolution LGR!) or air scrubber. And at 20% off you might as well grab a dozen new air movers at the same time.
All this shopping is bound to create a healthy appetite. Don't worry! We've gotcha covered. All our grills will be fired up and cooking hundreds of hamburgers and hot dogs with all the fixings.
Don't forget these specials are only available on-site and only on the actual date of the store's Customer Appreciation Day.
Just go HERE to see our upcoming CAD schedule. See you there!