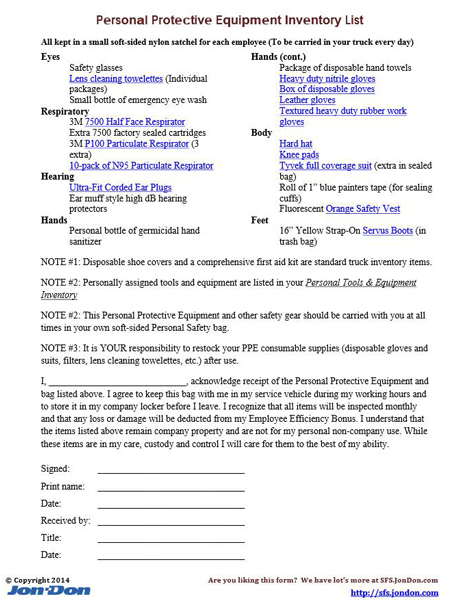 If your Personal Protective Equipment (PPE) items are just assigned to the truck no one "owns" them and they won't be taken care of or restocked.
Hold people accountable with each employee having their own PPE bag. This way they "own" their personal PPE and will take care of it.
This Personal Protection Inventory List does just that while making your on-site technicians accountable.
Download "Personal Protection Inventory List"

quickFIX-GENERAL-personal-protective-equipment-list.pdf – Downloaded 4024 times – 232.44 KB