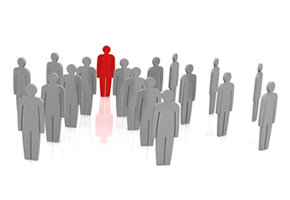 In Part V of this series on Escaping Groundhog Day Management we talked about the first sub-category of Discipline: the ability to execute. Now we'll focus on the second: to be accountable. Yes I'm talking about you, the owner. Whether we like it or not accountability is not a one way street or even a two way street. It's a traffic circle where we continually encounter traffic from multiple directions and where we're all accountable to each other to make it through the circle safely. Think of yourself as a car in that traffic circle. Our accountability here is not just to ourselves. Rather it's to become part of the traffic flow in an effort to help us and the other vehicles safely reach our destinations. In a broader sense isn't that why people do business with us—with the goal of achieving their own desired end?
Too many times we tell ourselves the reason we went into business was because we didn't want to be accountable to anyone but ourselves. We wanted to be our own boss; call our own shots; be in control of our own destiny. The whole Lone Ranger thing. The reality is the days of the Lone Ranger business owner are over and have been for some time. You can't grow a business in a vacuum. Therefore it doesn't just belong to us any more, despite the fact that our name may be the one at the top and the bottom of the company checks. We have just as much accountability to our people as they have to us. We have to let them know how the business is doing and where it's going. We are accountable to deliver on the promises we make.
It's easy to lose sight of just how accountable we are to the others involved in our company. When our business is young we're focused on our own survival, so we typically have a "me" focus: my bills; my money; my company; you work for me.
As our company grows it becomes more about "us". We surround ourselves with a team and work together to grow the business; we develop interdependence with the people we rely on in our company; we build relationships with employees, bankers, customers and outside advisors.
As our business matures we become more "them" oriented. Our thoughts turn toward leaving a legacy; providing for the loyal people who've supported us over the years; assuring the financial security of our key employees even as we scale back our own involvement.
Whether our companies are start-ups or second generation enterprises too often the stakeholders who are most easily overlooked in the day-to-day bustle are the people most dear to us—our families. They are the ones who supported our dreams when the future looked the darkest; the ones who sacrificed financially and emotionally during our absence while we were growing the company. We mustn't forget to also be accountable to them.
When we realize how little we can accomplish on our own, and we recognize the tremendous contributions others have made to our success, it's easy to move beyond a "me" focus and get one step closer to escaping Groundhog Day management.
Chuck Violand (more about Chuck)
SFS Instructor
CEO Violand Management Associates