You've been hearing it for years – you need to set your cleaning and restoration business up with its own Facebook page. But, for one reason or another, you haven't done it yet. Perhaps you are claiming technology illiteracy, or maybe you're still denying the power of social media for the cleaning and restoration industry. Whatever the case may be, one thing is for certain: you have lost valuable time procrastinating. Stop transferring "Set up Facebook page" from one to-do list to the next. Follow these 5 easy steps to start social media journey today.
1. Log onto your personal Facebook account and find where it says "Pages" on the left hand side of your home screen. (If you do not have your own Facebook page creating one only takes a couple minutes. Go to www.facebook.com and sign up.)
2. Below the "Pages" header you will see "Create a Page". Follow that link to the next page.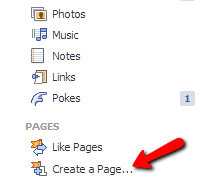 3. Choose the first listing "Local Business or Place" …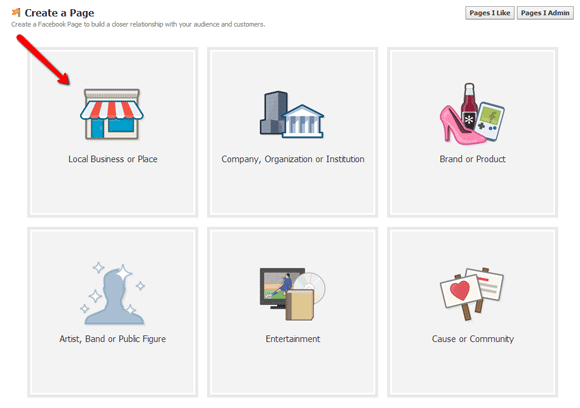 and click to fill in the pertinent information.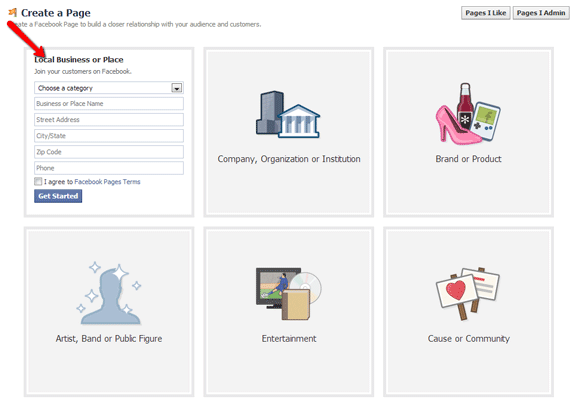 4. Next you will be prompted to upload a picture,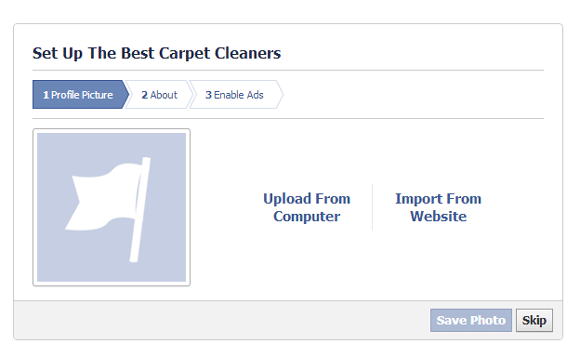 … add basic information about your company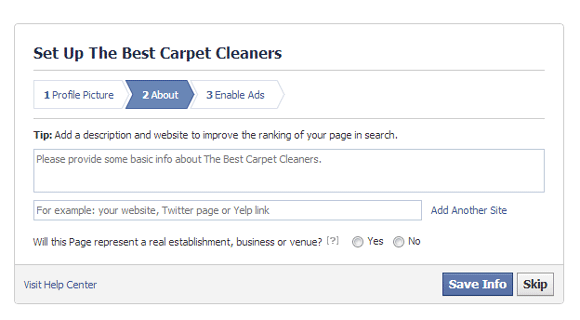 … and enable ads for your page. Once complete, voila, you have a Facebook page for your small business.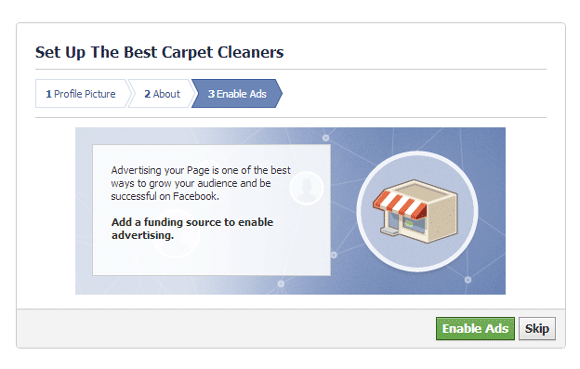 5. Click the "Edit Page" button at the top of your Facebook page to see what else you can do to customize your Facebook page. Before you begin engaging customers, you'll want to make sure your page is complete.
Some users choose to create a fake Facebook profile for their business, rather than creating a Page, but doing so violates Facebook's Terms of Service which states "you will not provide any false information on Facebook, or create an account for anyone other than yourself without permission." So, while you may get away with using a personal profile to promote your business, you will be running the risk of having your page deleted for violating their Terms of Service.
Another reason to set up a page for your business rather than simply using a profile is this: Facebook does not index profile pages but they do index fan pages, like the one we have shown you to create in this post. So, for the sake of your SEO, and because it really is quite simple, set up an independent page for your business.
Of course, setting up your Facebook page is just the start. How can you optimize your page and use it to connect with customers, both current and prospective? We will discuss just that in an upcoming post.
Your SFS Team