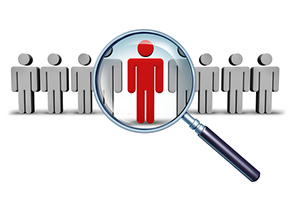 Too often we use the famous Mirror Test that Chuck Violand warns about in his hiring section in SFS:  "If the applicant's breath can fog a mirror then they are hired!" Just hiring "warm bodies" is wrong on so many levels.  Avoid "desperation hiring" by following Big Billy Yeadon's tip:
Ask yourself:  "Would I have this person over for dinner?" If you don't feel comfortable socially with an individual WHY would you send them into your client's homes?
Even more importantly, analyze all of your current (and future) employees with Steve's Deep-Down-In-Your-Gut-question:  "How would I feel about this technician working alone in MY home with MY wife?" And once again, if you don't feel good about someone being alone with your wife then WHY would you inflict them on your trusting customers?
NOTE:  I realize this stuff is not the happiest subject.  But some (many?) of us are in denial on a few of our employees.  For an example of the very real moral, ethical and financial penalties of sending marginal service technicians into your client's homes just CLICK HERE.
So what hiring tips can you share in the Comments Section below?
Steve Toburen
Every week we share a timely, practical tip like the above. So if you're not already signed up for these FREE weekly QuickTIPS, do so now.
Also new this week: