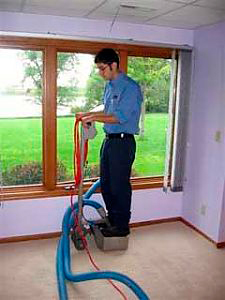 We opened our business in 1973 as a window cleaning business. (It was a cheap and easy way to get started!) Over the years we expanded into office cleaning, tile and carpet cleaning, etc. However, we now specialize in fire and water damage restoration, HVAC cleaning, and mold remediation.
At Lamunyon Cleaning & Restoration we now have 22 permanent employees and 9 trucks.  Five of those nine vehicles are used exclusively for water damage restoration.  About 70% of our income comes from water mitigation services.
It hasn't always been a smooth process. In fact, I was  ready to have a nervous breakdown before attending Strategies for Success! After all, I had no idea on how to manage a business.  Those five days at SFS lifted a heavy weight off my shoulders.  Even my wife could see a big difference in my countenance upon my return.  I have always benefited from personal contact with all of the SFS instructors and especially that of Steve Toburen.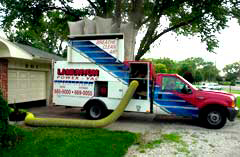 After attending SFS the first time I immediately published a company policy manual.  (Looking back it was ludicrous to run a business without having written policies in place!)  As a company we also learned to "Put on our Customers Eye Glasses" and try to see things from our clients perspective.  this concept has been especially valuable in disaster restoration situations.
Finally, we were excited to implement the powerful "Moments of Truth" bank account idea in our business.  This concept has helped me in my marriage, my congregation and other areas in life.   SFS has helped me to create a culture in our company of genuine care and concern for one another.
I would strongly recommend SFS for any restoration business of any size.   I have benefited greatly from attending three times as a restoration contractor.  Who knows?  Maybe I will make it to SFS for a fourth time soon since Steve tells me they have focused the program much more on restoration!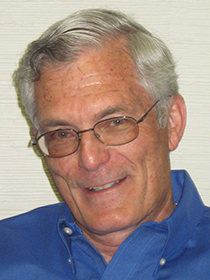 Jon-Don is a great supplier because they have fantastic employees from top to bottom.  These folks are genuinely interested in your welfare and not just their bottom line.  I always say stick with one supplier and benefit from that relationship. For Lamunyon Cleaning & Restoration that "business partner" has always been Jon-Don and Strategies for Success.
Mike Lamunyon