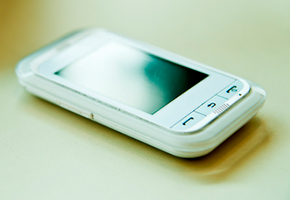 Feel that your restoration/carpet cleaning company doesn't need a mobile site? Think again, especially if you are in the disaster restoration business.
Imagine the scene: you spend a lovely week-long vacation over the holidays visiting family. You arrive home to find your sump-pump has failed, your basement is flooded and you're pretty sure the carpet is ruined. What do you do?
Well, if you're like 1 billion other people out there, you'll grab your smart phone and look up disaster restoration companies. Of those 1 billion mobile Internet users, 9 out of 10 of them will take action right then and there, thanks to what they found in their mobile search. Ninety-five percent will have looked up a local company… will yours be one of them?
At a time when information is accessible in an instant, if your company doesn't have EASILY ACCESSIBLE information you are losing potential clients. Consider these 3 reasons why you should have a mobile configured web site:
Mobile Screen Size. If your web site looks good on a normal computer screen that means on a mobile phone it will require an awful lot of zooming and scrolling. A mobile site is just a smaller (and easily read) version of your normal web site, all the important information – how to contact you, what services you provide, and a way to schedule emergency remediation or a simple cleaning – should be easily found. Since your smart phone customers (and especially restoration clients) are ready to take immediate action allow them to follow through- by providing them your information easily AND immediately!
Faster Load Time. Again, mobile users are looking for fast results. A mobile site will load much faster than the main version of your website. If it takes a long time for your page to load, users know it will take even longer for them to scroll through the site. A light, mobile version of your site will ensure that your impatient customers find what they need quickly.
Mobile Search. You may not know this, but mobile sites are indexed separately from non-mobile compatible sites. If you don't have a mobile site, you will be less likely to show up in mobile searches. Half of all local searches are done on mobile devices – make sure your restoration or cleaning company isn't missing out on those.
Why are mobile users using their phones to conduct searches rather than a computer? Because they want immediate results which is exactly what you want to provide. In review, if these mobile users don't even have the time to sit down and search for a disaster restoration company online the old fashioned way they're not going to wait for your non-mobile phone compatible site to load either! Simply put, by not having a mobile website you are missing out on the group of prospects most likely to convert into a sale. If this statement doesn't convince you to get a mobile version of your site up FAST (as in NOW) we don't know what will!
Your SFS Team