Editor's note: Jon first attended SFS in 1998 before having ever cleaned a carpet! In fact, he picked up his brand new truck mount there in Roselle during the class! Jon was leaving a corporate environment and already had a management background. We're sure he would have eventually been successful in this industry- with or without SFS. But let's listen to Jon tell his own story …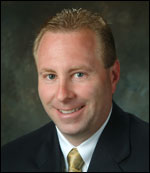 The Strategies for Success seminar gave me a road map for success from instructors who have "been there, done that"! It also gave me the confidence to build the business as a service business that competes on price/value – not cheapest price. I was also able to network with other cleaners who were already successful and becoming more so based on the seminar. I received a lot of tips and made friends with an elite group of business owners/operators and technicians, etc. who shared ideas and experiences openly. Can you imagine the impact this had on jump starting my business?
From the start I was confident that I was "pushing the right buttons", to have a helping hand on the rudder so to speak – that being input from my friends at Jon Don, such as Mike Cushing, Bill Goehring, Andy Robinson, (even Nick and John Paolella took time to share) and networking with other SFS members – not to mention the SFS Operations Manual containing the proven business processes from the "guru", Steve Toburen.
The single best thing I took from Strategies was I BOUGHT INTO THE ENTIRE PROGRAM! I focused on the incremental steps involved in creating the "Customer Service Circle" which turns out "Cheerleaders" as it's "Desired End Product". This was like having a conscience that affects the decisions you make in your personal life. All business decisions and processes are filtered through a "qualifying test"- are these steps/actions/processes consistent with "making the cheerleader"? Many times, you have to do things in business just because it is the right thing to do.
I have to mention a second and vitally as important thing – the ability to plan the business and receive competent advice from the instructors and all the staff at Jon-Don. Imagine – I started this business with literally NO experience in the cleaning / restoration business. What a jump start SFS gave me! Starting with a clean sheet of paper….
The success I've enjoyed is totally based on practicing SFS Value Added Concepts. But if we did not have good financial measures in place, the risk of financial calamity was (and still is) very real. The rewards of achieving success (we all have to define this for ourselves) are also very real. However, this type of growth is not without tremendous effort and financial risk. So, don't benchmark your success against my performance. Stay within yourself..
Do create a sound plan with goals and objectives – the road map. Consider how you define success – personally, as well as financially. Then, work your plan, measure your results and make adjustments along the way. Business and success are not an event. Business and success are a journey. As Steve Toburen often reminds us – take time along the way to see the sights and enjoy life. That is the biggest challenge. And one last note. I could not have achieved this success without exceptional employees who have been empowered to contribute. Treat your employees how you want to be treated – it will come back to you many times over.
Jon O. Fields  SFS Class of February/1998
RESTOREPRO, Inc.
Sandusky, OH