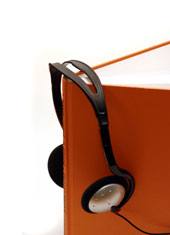 I love reading books but it is inconvenient and slightly illegal to read while driving. The second (and potentially even bigger!) problem is that I fall asleep very easily when reading!  So I am always looking for other ways to get my information.
Last year a new site Author Teleseminars was developed. Author Teleseminars sends out an email whenever they are interviewing a business author. Most of the authors are well known business authors. The best part is the calls are free.
Normally these calls are in the middle of the day which isn't convenient for us working stiffs. No problem because the calls are recorded then you will receive an email notifying you to listen to the archived call. The great part for people who drive between jobs can add these to your iPods or MP3 players.
Depending on how quickly you read this email you can listen to Howard Behar on September 15th. He is the former president of Starbucks and he will be discussing his book  It's Not About the Coffee.
If you should miss this interview don't worry you can listen to it in the archives. Just make sure you have signed up so you can get the emails about upcoming authors.
Of course now that I mentioned Starbucks I need to go get my afternoon Sumatra fix. See ya later!
Bill