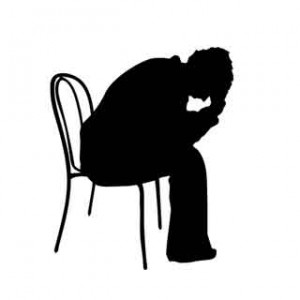 In my previous SFS "Instructor's blog" post I did a semi-humorous take on symptoms of burning out.  However, some of you commented back that this is not a "funny subject".  I agree.  So to make it up to all of you here are a few practical suggestions on avoiding burn-out …
In fact, no matter how much money we make or how secure our job is, at one time or another we've probably all experienced job burn-out. Common symptoms could be "unusual" physical exhaustion, an indifferent or cynical attitude towards customers (or even worse your spouse!) or thinking maybe it's time to move on and find another career.
If any of this sounds familiar you're not alone and help is on the way. Here are a few suggestions that will get you back on track and energized once again!
1.  Learn to separate work from your personal life. If you have the weekend off (or even a day of it) spend some time totally unwinding and not thinking about business. You'll need to schedule some regular down-time to help revitalize you. NOTE:  If you don't have a hobby, get one. Of course, sometimes it may actually take a few days (or beers) to completely unwind, so taking a much needed vacation could also be a great stress reliever.
2.  Take a class or attend an industry convention. Now hang on, I know you may be thinking this sounds like more work.  But you'll find that not only will learning something new help invigorate you but just hanging out with other cleaners for a couple days can do wonders. If it's been awhile since attending SFS or VAST, a refresher could give you a jump start. Even some of the industry bulletin boards can be a great diversion from the day to day grind. (If nothing else at least you'll have a shoulder to cry on!) Check out our guide to the best Industry Resources.  And of course this SFS website is also a great source of information to keep you pumped-up!
3.  I don't want to sound like your mother but eating a balanced diet and drinking lots of water will also help you stay mentally focused.  And regular exercise is always great.  So why not start scheduling a trip to the gym in your daily routine or do what Steve does with his wife Sioux- they spend an hour on most days walking vigorously together.
4.  Sometimes burn-out is simply a result of cleaning nasty, trashed carpet all day long. If you're an owner-operator raising your prices will likely help attract a "higher quality" of customer which means you'll usually be cleaning "cleaner" carpets. You'd be amazed at how much more enjoyable (and easier) this will make your life!
5.  Last but not least refocusing by tuning up your customer's experience by adding Value Added Service can cut job boredom and help you avoid burn-out.  After cleaning 10,000 or more carpets the technical challenge (or joy) just may not be there.  BUT continuing to obsess over Value Added Service will keep things new and challenging.  Remember that dealing with delighted Cheerleader customers should actually be the most stress free of your day and help you avoid burn-out.
I hope these reminders help you regain the joy and satisfaction you once found in your business.
Jeff Cutshall
Jon-Don's VAST Coordinator