If you see this message, please login to access this FREE download.
Already have a password? Log in here. IF NOT, go here to register
(Registering is a simple, one-time-only process and we will NEVER spam you!)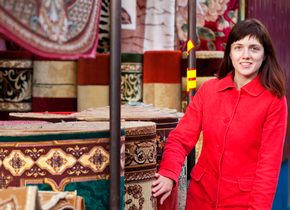 All carpet cleaners want local carpet stores to consistently recommend them to the customers. And yet very few do. Why not? There is nothing in it for the retailer!
Now you can give your local flooring retailers a win-win reason to refer your services by letting them give every carpet installation a FREE 12 Month Spot and Spill Warranty– serviced by YOU!  This step-by-step procedure will show you how to set up this great new marketing concept.
Now "git 'er done"!  (And let me know how you are doing out there!)
Steve Toburen
Don't see the download button? You're probably not logged in...
Login now with your username and password.
If you don't have a username and password, simply register here and then login.
Please feel free to email us at admin@strategiesforsuccess.com for assistance with password or other login issues.
Interested in more practical downloads?

Check out more of our FREE Special Reports and industry specific QuickFIX paperwork downloads.
We recommend Adobe Acrobat 7 or better to open the downloads.