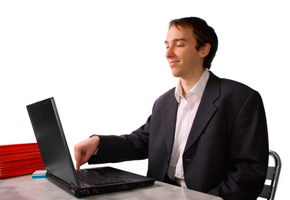 Cleaning and restoration success is based on the "C word": COMMUNICATION! It is a simple equation…
1) Better 2-way communication equals 2) better customer relationships which means 3) your clients will likely morph into delighted Cheerleaders! But wait, you say…
"Steve, my customers love me! I'm great at communicating!" Yep! YOU are a silver-tongued Devil and a master communicator! But if you want a Critical Mass Business (one that can run well without you) it can't be "all about you"! Soooo…
Focus on Customer Contact Systems (CCS's)
Yes, implement "high tech" CCS's that automatically improve 2-way customer/company communication. For example…
Restoration losses. (Traumatized Insureds desperately need hand holding and reassurance.)
Set up an online, password-protected "Dropbox" shared folder for each insured. (Or use Google OneDrive.) Post daily "progress photos" and job notes. Even better, this CCS allows your Insured to easily communicate with you! Of course, you must also…
Communicate with your adjuster. So set up an online DropBox for each adjuster with a different folder for each loss. (Adjusters and agents love this "non-intrusive" CCS.)
Residential. (Remember, the home owner is nervous about unknown techs in doing "who knows what" in her home!)
Commercial contract accounts. (Property managers hate being bothered with tenant complaints.)
Set up an online password-protected Shared Folder for each commercial account or tenant. Now they can complain directly to you! (Be sure to get the Facility Manager's permission.)
NOTE: Be careful with too much "commercial communication". I found it was better to "blend into the woodwork" with many of my regular commercial accounts!
So git these automatic CCS's set up and start "communicating"!
Steve