So ya "prepped" a new customer by emailing them your Residential Cleaning Checklist. Fantastic! (CLICK HERE for the Checklist I used.) But remember…
Mrs. Jones is still (correctly) worried about WHO you will be sending into her home! So your Checklist email should also include a link to:
Your technician's Employee Profile Page!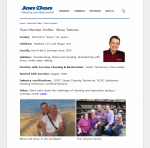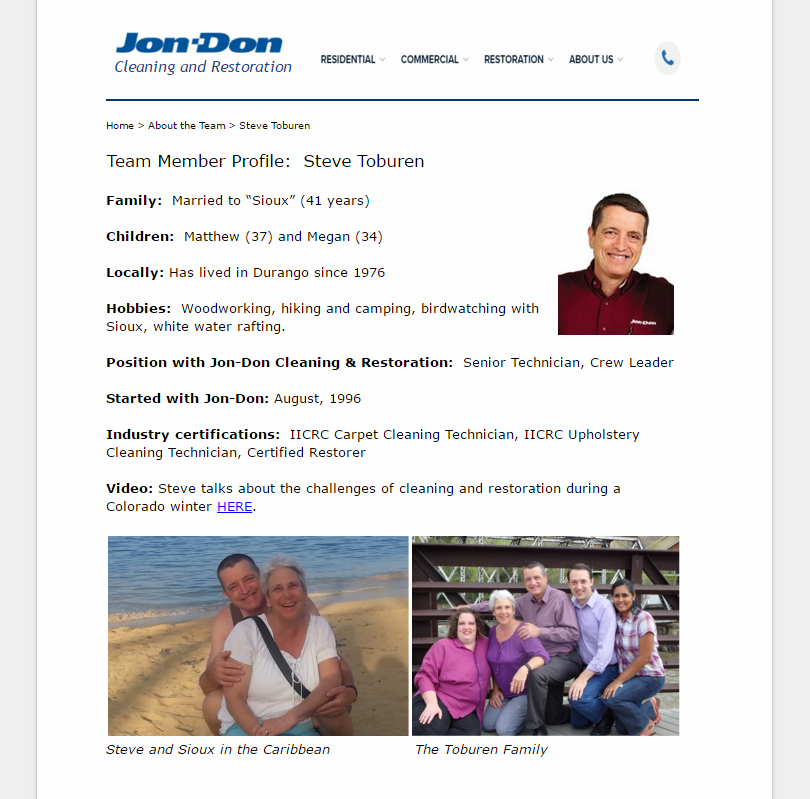 That's right- every one of your workers should have their very own Employee Profile Page (EPP) on your company's website. The goal? For your customer to "get to know your tech" BEFORE he or she rings the doorbell!
This EPP can include info (and photos) on your employee's family, pets, hobbies, how long they have lived in your town/ worked for you, etc. You should also include your employee's industry experience and certifications.
NOTE: You always maintain control of what is posted on "their" EPP! (NO "Girls Gone Wild" videos of your tech's spring break trip to Cancun, please!)
CLICK HERE for a sample EPP layout on the world's best technician… ME!
And hey, send me links HERE to YOUR Employee Profile pages. Remember, "we're all in this together"!
Steve