Carpet cleaners have a "love-hate relationship" with apartment complexes and property management accounts! You LOVE the steady work apartment move-outs bring in. (After all, that's where the dirt is!)  BUT you HATE (and constantly whine about!) the cutthroat, low bid mentality of the average property manager! So how can you get the regular cash flow of apartments without this irritating lower-your-price pressure?

Simple!  Transfer the "down-the-road cleaning cost" to the departing tenants!  (After all, they are the people who got the carpet dirty!)  PLEASE try out this easy 3-step system …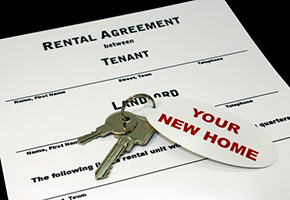 1. Visit prospective property management accounts and challenge them to give you their dirtiest, nastiest rat hole of a carpet and you'll clean it FREE!  Then do a fantastic "restoration cleaning".  (After all, you will need to prove yourself.)
2.  After the Property Manager marvels over your awe-inspiring work, submit your proposal for all of his or her move-outs.  (Be prepared to administer CPR to the PM as they gasp for air over your prices that are "double what we pay now!") Then (if needed) make managers an offer they can't refuse by saying…
3.  "Tell you what I'll do.  I'll do this same 'restoration cleaning' in all your upcoming move-outs for the first-time-only at the same low price you have been paying IF you will add a clause to all your NEW tenant leases naming my company as your "Approved Carpet Cleaner"!
NOTE: See suggested lease wording below.
Bingo!  Now everyone in the "Rental Triangle" will be happy!  For example …
A) Tenant: The incoming tenant enjoys beautifully cleaned carpets and knows up-front the amount they will pay upon leaving.
B) Property Manager: The PM gets an initial restoration cleaning at a low price AND avoids the endless bickering with departing tenants on whether the carpets were cleaned well enough. (Plus thanks to you the carpets will be "beautifully clean" for each new tenant!)
C) Carpet Cleaner: Sure, you may have to do each apartment the first time at the low "going price" in your area just to get your foot in the door.  (Just view it as a "loss leader" marketing expense!) BUT you will now have a long term stream of guaranteed FULL PRICE future work as tenants move out and "strongly encouraged" to call YOU as the company's "Approved Carpet Cleaner".
NOTE: If a tenant uses some cleaning hack (or tires to clean it themselves) and the carpets don't "measure up" the lease states your full price will be deducted from the renter's deposit! Now that is motivation for the tenant to call YOU (the "Approved Carpet Cleaner" first!
This marketing strategy depends on a clear and honest relationship with the property management accounts.  But isn't that true in any successful business arrangement?
By the way, I use the "Approved Carpet Cleaner" lease wording below in my rentals and I have never had a tenant question it. Even better, every time they vacate a unit they a) call and schedule the cleaning, b) pay the bill and c) submit my Approved Carept cleaner's paid invoice. I'm not involved at all and I LOVE it! (Your new "Property Manager partners" will love it too!)
So puhleeeease, don't tell me it won't work for you.  At least test the idea.  As we remind our SFS attendees: "If you keep on doing what you have always done you will get what you have always got"!
Steve Toburen
PS:  Remember to have this concept and the legal wording approved by your local attorney. Now your attorney may say, "You can't legally "force" people to use a certain company". Fine. Then tweak the wording to read something like this (with your attorney's approval):
The carpets in your (Apartment #) have been professionally cleaned by (name of your company) who is the Approved Carpet Cleaner for our complex. If you contract with our Approved Carpet Cleaner after you vacate your unit and submit their paid invoice for cleaning all carpets in your unit we will accept the carpet cleaning and not deduct any carpet cleaning charges from your cleaning deposit. (Assuming there is no structural damage to the carpet i.e. tears, pulled tufts, urine contamination, bleach or dye spots, etc.)
However, if you choose to use a different carpet cleaning Service Provider and the carpets do not meet the original move-in condition in the attached photos then management will contract a second carpet cleaning with our Approved Carpet Cleaner and the actual cost of this additional carpet cleaning will be deducted from your deposit.
NOTE #1: See attached pre-move-in photos of apartment's carpet.
NOTE #2: An additional $45.00 scheduling/ administrative fee will also be deducted from the your deposit if Apartment Management has to arrange the cleaning.
Now I've had my say!  Please at least consider trying this simple strategy. 1) Get legal advice on the wording above, 2) visit the apartment complexes you would like to work for and 3) clearly explain the concept.
Any sharp Property Manager will love this "Approved Carpet Cleaner" idea because it transfers all the hassles- calling/ scheduling and details to the tenant! Plus no more confrontations with a pissed-off tenant over if the carpets are "clean enough"! And you will have a new long-term "Property Manager Partnership" that will provide a steady stream of very profitable work!
Steve