Cleaning and restoration contractors always need targeted and cost-efficient (Read here: 'cheap'!) ways to market their services. So…
Donate $50.00 gift cards to 'non-controversial' charity fund-raisers.
Your chosen charities can auction your gift cards off or include them in gift baskets. (Why not let these generous people be 'generous' with you?) Plus you get great exposure to all the supporters of this charity cause who normally are affluent and 'high-end' folks!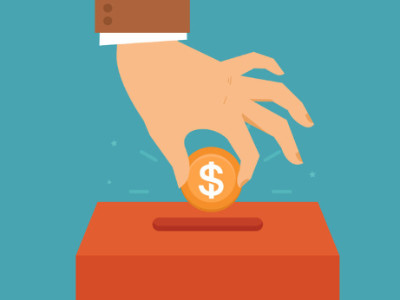 NOTE #1: I like the $50.00 gift card amount since: 1) $50.00 is a large enough number to get people's attention plus 2) in the (unlikely) chance the homeowner only wants $50.00 done you are protected by your minimum charge. For example, if you have the common $125.00 minimum then the very least you'll be working for will be $75.00. (This almost never happens.)
NOTE #2: Please don't put a lot of fine print exclusions on your gift card such as "Good only on total amounts of over $300.00", etc. Instead, make it a true charity gift card and honor it on any amount over your minimum charge.
RESOURCE: You still need to book jobs which is why you need our 3 hour, online SFS: Winning over your caller! LIVE seminar. Click HERE for 100's of 'Lead Conversion' ideas and systems to easily book prospects who use text, email, Facebook, website chat or even… the phone! HERE are our upcoming class dates…
Here's some other innovative gift card ideas I've recently shared:
Give your commercial accounts a $50.00 gift card for every one of their employees. Your account gets the credit for giving each worker a '$50.00 bonus' and you stay busy all winter! (Put a 3/31/2019 expiration date on these cards or whenever you get busy with your 'spring rush'.)
Or use these 'time-dated' 50.00 gift cards as an excuse to reach out to your past residential clients after the holidays. HERE are two different phone scripts to use when calling.
BTW, we've had some great 'gift card discussions' on our Strategies for Success: Growing Your Business Facebook Group. Please sign up HERE. (You don't need to be a SFS Training graduate to join us.)
MORE HELP? You'll learn so much in our different online SFS: LIVE seminars! Plus you'll implement our concepts easily with our turnkey SFS: 'Business Infrastructure'! Click HERE to see upcoming classes…
You can also use gift cards on 'niche markets'. Hmmmm… I feel another QuickTIP coming on!
Steve