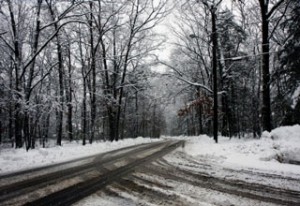 "Never take a job where winter winds can blow up your pants." Geraldo Rivera
Ouch! As a cleaning or restoration contractor winter will soon be "blowing up your pants"! So let's review how to not only survive but maybe even enjoy and prosper in winter! For example…
HERE is a "How to stay busy in winter" check list for all "Three Legs" (1) residential, 2) commercial and 3) restoration) of our industry.
I also recently shared this (very important!) reminder on how to not DIE this winter from carbon monoxide poisoning! So let's focus this QuickTIP on…
Take steps NOW to overcome the logistical challenges of winter!
1. Driving. Simply put- quit jamming too much work into your tech's winter time schedule. Instead, tell your employees to SLOW DOWN! (Most winter accidents are caused by driving too fast for conditions.) Read more winter driving TIPS HERE.
2. Customer's driveways. Have your tech's walk the driveway BEFORE THEY PULL IN! (Don't ask me how I learned this one!) Click HERE for more on anticipating winter problems.
3. Implement residential "Client Comfort" procedures. Look at what you are bringing in to your client's home (snow, mud, freezing cold?) with your 'Customer's Eyeglasses'.
4. Let your client know up-front how you will deal with snow and their home. Anticipate those "Oh my gosh! It's snowing outside!" last minute cancellations when your client books the job. HERE is the "winter wording" to add in to your residential Phone Format.
NOTE: HERE is how to avoid turning your customer's driveway into a "skating rink" with draining water from your vac and solution hoses.
Restoration HINT: So are you shifting gears in your business from residential into the restoration work that winter brings? Then download my free Special Report: How to Transform Your Restoration Business!
And hey, stay warm (and safe) out there despite the challenges that winter brings! BRRRRR!
Steve