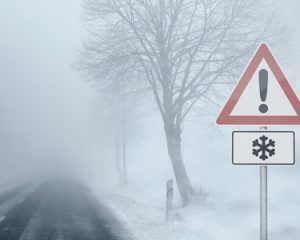 Hey, winter is almost here! And WINTER strikes terror in the heart of many in our industry! Soooo…
Prepare NOW for winter's wrath! (And poor cash flow!)
Residential winter preparations overview:
Winter is a NIGHTMARE! Why? Because residential carpet cleaning is an "emotionally driven event" and home owners won't even think of carpet cleaning with snow, ice and mud on the ground!
NOTE: Translation? In many areas from December 26th to around April 1st you can't even PAY home owners to let you clean their carpets! So what can you do NOW?
1. Implement a monthly automatic pre-paid residential maintenance plan– At SFS we call our plan the "Stay Beautiful Program" and that's the appeal- home owner's carpets never look dirty again! Download this free manual on how to set up a residential maintenance program for your company. Imagine winter cash rolling in every month for work to be done next summer!
2. Start handing out "time-dated" $50.00 off Gift Cards now! CLICK HERE to implement this NOW! (This gift card strategy is a great way to curry favor with your commercial accounts too!)
Commercial winter preparations overview:
Regular commercial accounts will save your business this winter. Here's how to git 'em…
1. Selling commercial contracts should be an ongoing PROCESS- not a one time EVENT!  So quit doing "binge selling" and make 20 sales calls every week with a "DSM". But even after getting the accounts you still face the crappy winter logistics of driving/ working with a truck mount! Soooo…
2. Focus on building "encapsulation routes"- "Encapping" can transform your business! With encapsulation you aren't dragging hoses through snow/mud and leaving their door cracked open. Plus if the roads are slick just load your Cimex into a 4WD vehicle! Done!
Restoration winter preparations overview:
Yeah, I know. You vultures … I mean "restoration contractors" LOVE a nice, cold winter! Me too! Nothing better than the phone ringing with flooded carpets and a fire loss or two thrown in! But…
1. Help your employees "shift gears"- Remember, they've been happy-go-lucky cleaning carpets all summer! Now your techs must win over a traumatized, bewildered and-often-nasty Insured! Transform your staff with this Restoration Moments of Truth Checklist HERE. Then…
2. Re-focus your staff on being productive in water damage losses. Download this Water Damage Set-up Checklist HERE.
Oh… and start on your winter preparations above NOW! (Especially your sales and marketing!) Winter IS coming and SOON!
Steve