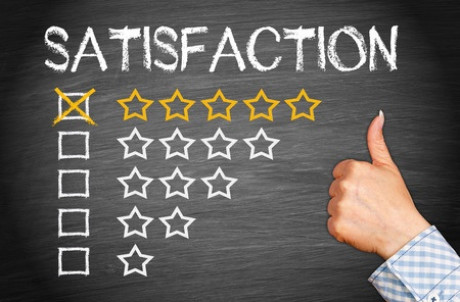 Online positive reviews are "gifts that keep on giving"! Your challenge? Residential customers promise to review you online but forget! (HERE are five ways to "gently promote" more five star reviews before and during the job!)
However, your clients are most likely to dash off a glowing five star review immediately AFTER while they bask in their beautifully clean carpets! So…
NOTE: I used to wait a couple of days before calling to make sure my residential clients were happy with our work. NO MORE! Instead, here's WHY you should call your customer immediately after your tech leaves.
1) After performing a great, Value Added Service cleaning your tech mentions that the office will be calling shortly to make sure they are delighted, thanks the customer and departs.
2) In the van your tech quickly calls the office and mentions any issues with the job.
3) Your office staff calls the customer and explains: "We call every single client right away to make sure you are delighted…" After the home owner rhapsodizes over their home (and your tech) simply say…
4) "I appreciate your comments so much, Mrs. Jones. And if you'd share them online that would mean a great deal to (name of their tech) and me too!" If the customer promises to do so say…
5) "And Mrs. Jones, if you can include what we did for you in the review so others looking for the same service will be able to find us that would be much appreciated." (If you get your keywords included in customer reviews it helps your online rankings!)
COMMERCIAL HINT: You normally don't want to be "noticed" on regular, open access commercial accounts. So set up an online, password-protected "shared folder" that promotes easy two-way communication between you, tenants and Facility Managers.
Share your ideas on promoting online positive reviews in our new SFS: Growing Your Business Facebook Group HERE. (You don't have to be a SFS graduate to join.)
Steve